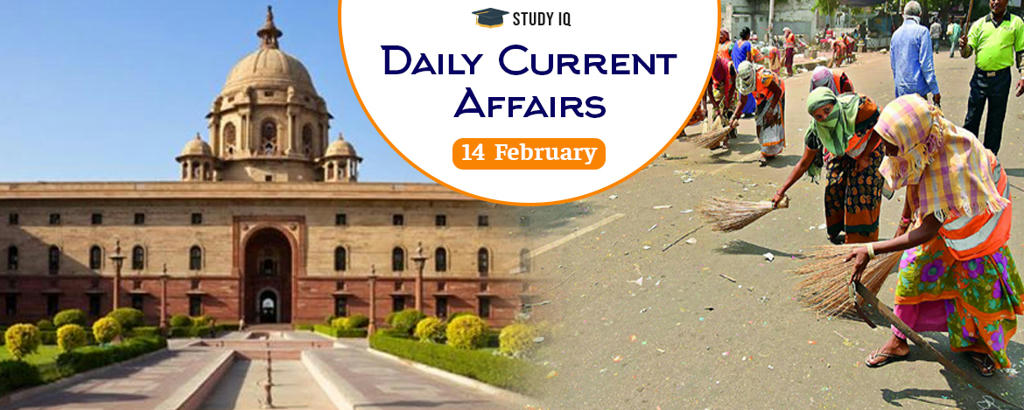 Cabinet extends tenure of National Commission for Safai Karmacharis
Date: 14 February 2019
Tags: Commissions & Committees
Union Cabinet chaired by Prime Minster has approved three-year extension of tenure for National Commissionfor Safai Karmacharis (NCSK) beyond 31 March 2019. This decision will benefit Safai Karamcharis and persons engaged in manual scavenging in the country since NCSK will work for their welfare and upliftment.
Background
Practice of manual scavenging is still prevalent in country and its eradication is area of highest priority for Government.

Government has taken many steps for upliftment of these Safai Karamcharis, but deprivation suffered by them in socio-economic and educational terms is still remains to be eliminated.

Number of Manual Scavengers identified under MS Act Survey as if 2019 is 14226 and under National Survey undertaken by Ministry of Social Justice & Empowerment and NITI Aayog is 31128 as of 2019.
National Commissionfor Safai Karmacharis (NCSK)
NCSK was established as statutory body in 1993 under National Commission for Safai Karamcharis Act, 1993 initially for four years' period upto 1997.

Later validity of NCSK Act was initially extended upto 2002 and thereafter upto 2004. This Act ceased to have effect from 2004 as it was not given extension.

Thereafter tenure of NCSK was extended as non-statutory body from time to time. The tenure of the present NCSK is upto 31 March 2019.
Mandate
Promote and safeguard interests and rights of Safai Karamcharis and Manual Sacavengers and works for welfare of both.

Deal with grievances of persons engaged in manual scavenging.

Work towards elimination of inequalities in status facilities and opportunities for Safai Karamcharis.

Ensure rehabilitation of all manual scavengers on time-bound basis.

Study, monitor and evaluate implementation of various schemes for Safai Karamcharis.

Under Section 31 of Prohibition of Employment as Manual Scavengers and their Rehabilitation Act 2013, it performs functions of (i) monitoring implementation of this Act, (ii) enquiring into complaints regarding contravention of provisions of Act, (iii) advices Central/State Governments for effective implementation of Act and (iv) work for welfare of both Safai Karamcharis and Manual Sacavengers.