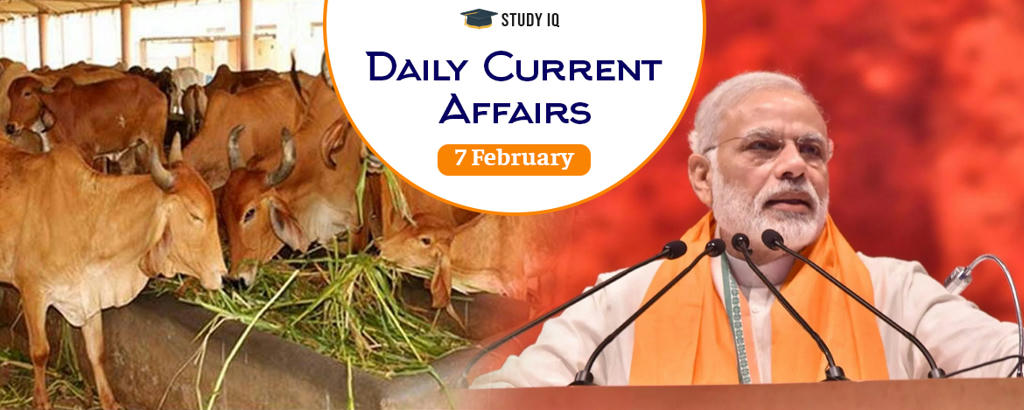 Cabinet approves establishment of Rashtriya Kamdhenu Aayog
Date: 07 February 2019
Tags: Commissions & Committees
Union Cabinet has approved establishment of Rashtriya Kamdhenu Aayog (aka National Commission for Cows) for Conservation protection and development of cows and their progeny. This approval is in pursuance of announcement of setting up of Aayog announced in Interim Union Budget 2019-20.
Rashtriya Kamdhenu Aayog
It will be high-powered permanent body which will formulate policy and issue directions for scaling up sustainable genetic up gradation of bovine resources

It will also provide policy framework and direction for cow conservation and development programs in country.

It will also ensure proper implementation of laws with respect to welfare of cows.

It will work in collaboration with veterinary, Agriculture University or animal sciences or departments or organizations of Central/State Governments engaged in research of breeding and rearing of cow, organic manure, biogas etc.
Significance
It will help in increasing growth of livestock sector which is more inclusive, benefitting women, and small and marginal farmers.

It will also contribute to conservation, protection and development of cattle population in the country including development and conservation of indigenous breeds.
Background
India is ranked first in the world in cattle and buffalo population, second in goat, third in sheep and seventh in Poultry. According to Livestock Census, 2012 had put total bovine population (cattle, buffalo, Yak and Mithun) in the country at nearly 300 million. At present, India has 33 breeds of cows and 16 breeds of buffaloes.