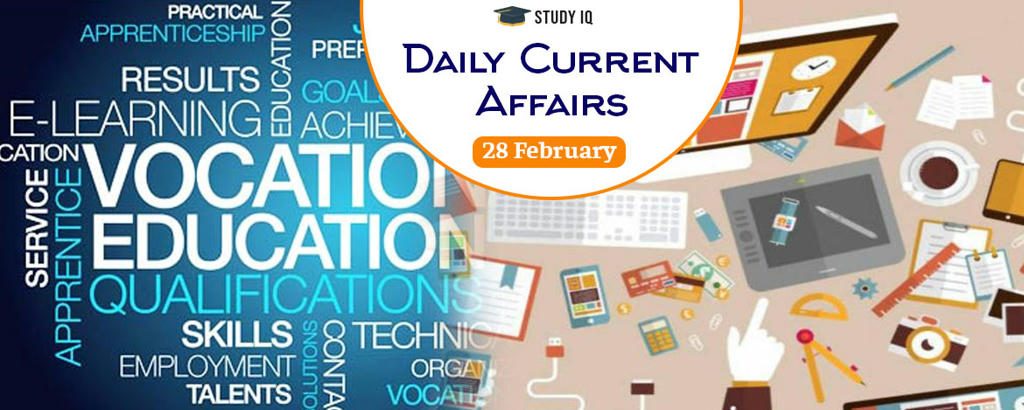 Government launches SHREYAS Scheme
Date: 28 February 2019
Tags: Education, Commerce & Industry
Union Ministry of Human Resources Development has launched Scheme for Higher Education Youth in Apprenticeship and Skills (SHREYAS) for providing industry-specific apprenticeship opportunities to fresh graduates. It will be operated in conjunction with existing National Apprenticeship Promotion Scheme (NAPS).
Scheme for Higher Education Youth in Apprenticeship and Skills (SHREYAS)
It is programme basket comprising initiatives of three Central Ministries, namely HRD Ministry, Ministry of Skill Development & Entrepreneurship and Ministry of Labour Employment.

It aims to boost employment skills of Indian youth by providing them with on the job work exposure through NAPS and National Career Service (NCS).
Objectives of SHREYAS
Improve employability of students by introducing employment relevance into learning process of higher education system.

Forge close functional link between education and industry or service sectors on sustainable basis.

Provide skills which are in demand to students in dynamic manner.

Establish earn while you learn system into higher education.

Help business and industry in securing good quality manpower.

Link student community with employment facilitating efforts of the Government.
Beneficiaries:

It is primarily for skilling non-technical students of BA, BSc. BCom courses. It seeks to target or cover 50 lakh students by 2022.

Features:

It is conceived for students in non-technical degree courses to introduce employable skills into their learning, promote apprenticeship as integral to education.

It also amalgamates employment facilitating efforts of Government in education system so that clear pathways towards employment opportunities are available to students during and after their graduation.

Implementing agencies:

It will be implemented by Sector Skill Councils (SSCs), initially for Banking Finance Insurance Services (BFSI), Retail, Health care, Telecom, Logistics, Media, Management services, ITeS and Apparel. More sectors will be added over time with emerging apprenticeship demand and curriculum adjustments. State Governments will also play major role in securing apprenticeship opportunities,

Financing:

Under NAPS scheme, Central Government shares 25% of stipend per month subject to maximum of Rs. 1500 per month during the period of apprenticeship. Apart from this, amount upto Rs 7500 will be provided for basic training cost, where needed.