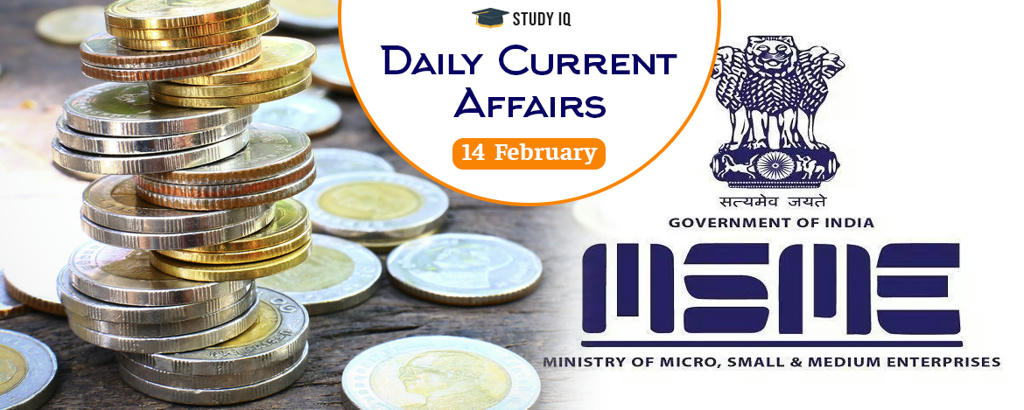 Government to continue Credit Linked Capital Subsidy and Technology Up-gradation Scheme
Date: 14 February 2019
Tags: Commerce & Industry
Cabinet Committee on Economic Affairs (CCEA) chaired by Prime Minister Narendra Modi has approved continuation of Credit Linked Capital Subsidy and Technology Up-gradation Scheme (CLCS-TUS) for MSME Sector. This scheme will be continued beyond 12th Five Year Plan for three years from 2017-18 to 2019-20 with total outlay of Rs.2900 crore.
Credit Linked Capital Subsidy and Technology Up-gradation Scheme (CLCS-TUS)
It aims at improving competitiveness of MSMEs by integrating various ongoing schematic interventions for technology up-gradation.

Objectives:

Facilitate technology up-gradation of MSMEs by providing upfront capital subsidy of 15% (on institutional finance of up to Rs. 1 crore) for induction of well-established and improved technology in specified 51 sub-sectors/products approved.

Promote digital empowerment of MSMEs, design interventions and support protection of intellectual property of MSMEs.

Components:

Technology up-gradation under it through Credit Linked Capital Subsidy (CLCS), hand holding for zero defect zero effect manufacturing (ZED), increasing productivity through waste reduction (Lean), design intervention (Design), cloud computing (Digital MSMEs), facilitation of intellectual property (IPR) and nurturing new ideas (Incubation).

The Zero Defect & Zero Effect component promotes reduction in emission level of greenhouse gases and improve competitiveness through reduction in defect/wastage during the manufacturing process.

Indented beneficiary:

Micro and Small Enterprises (MSEs) having valid Udyog Aadhaar Memorandum(UAM) number. It is demand driven scheme but its coverage has been made more inclusive

Special provisions:

These are to promote entrepreneurship for SC/STs, women, North East Region (NER), Hill States (Jammu & Kashmir, Himachal Pradesh & Uttarakhand) Island Territories (Andaman & Nicobar and Lakshadweep) and Aspirational Districts/LWE Districts.

In these special cases, subsidy is admissible also for investment in acquisition/replacement of plant & machinery/equipment& technology up-gradation of any kind.
Background
MSME sector is second largest employment generating sector after agriculture. It provides 80% of jobs in industry with just 20% of investment. Its contribution to nation's GDP is around 31%. As of 2017, it accounted for 45% and 34% share in overall country's exports and manufacturing output.