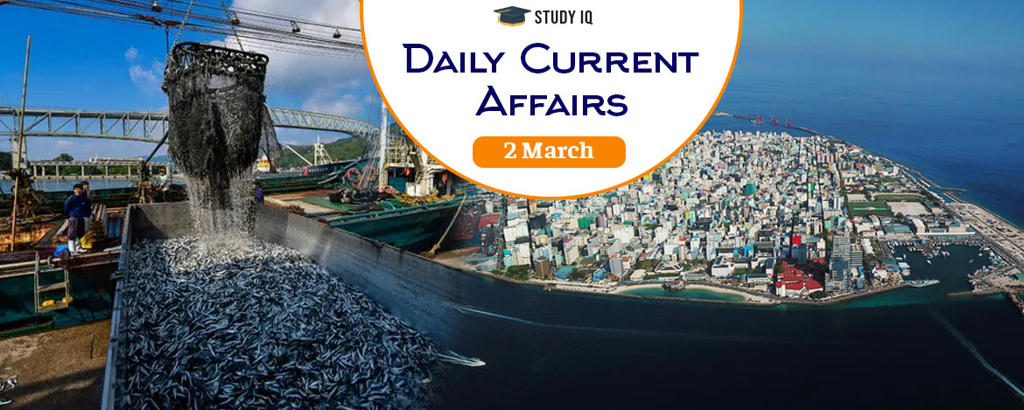 World losing fish to eat due to ocean warming: Study
Date: 02 March 2019
Tags: Biodiversity, Climate Change
According to recent study, fish populations are declining as oceans warm, putting key source of food and income at risk for millions of people around the world. It has found that amount of seafood that humans could sustainably harvest from wide range of species shrank by 4.1% from 1930 to 2010 mainly due to human-caused (induced) climate change.
Key Findings of Study
The 4% decline in range of fish species equals to 1.4 million metric tons of fish from 1930 to 2010. Global warming will put pressure on world's food supplies in coming decades.

It separate effects of ocean warming due to climate change from other factors, like overfishing. It suggests that climate change is already having a serious impact on seafood.

Marine life has been subjected to some of most drastic effects of climate change. The oceans have absorbed 93% of heat that is trapped by greenhouse gases (GHGs) that humans pump into the atmosphere.

Protecting fish form overfishing and improving overall management of fisheries can help in short term. But ultimate solution lies in slowing or halting climate change.
Background
Fish make up 17% of global population's intake of animal protein, and as much as 70% for people living in some coastal and island countries. Fish provide vital source of protein for over half of global population, and some 56 million people worldwide are supported in some way by marine fisheries