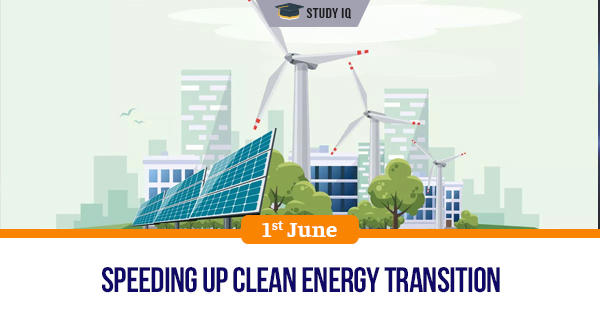 Speeding up clean energy transition
Date: 01 June 2020
Tags: Climate Change
Issue
Coronavirus-related shutdowns helped slash daily global emissions of carbon dioxide by 14 percent in April. But the drop won't last, and experts estimate that annual emissions of the greenhouse gas are likely to fall only about 7 percent this year.
Background
Unless we make substantial changes to global economies, it will be back to normal as usual, a path that leads directly to runaway climate change.
Details
What a lot of people don't understand is that to limit warming to 1.5 degrees Celsius, we actually have to reduce emissions by around 7-8 percent every single year from now until 2030, which is what the emissions drop is likely to be this year because of the COVID-19 crisis.

It means that we need government policy, particularly at the federal level to control pollution, because state policy can only go so far.

It is assumed that renewable energy is growing so fast. But first of all, during the coronavirus pandemic, the renewable energy industry is actually doing very poorly. It's losing a lot of jobs.

And secondly, we were not moving fast enough even before the coronavirus crisis, because renewable energy in the best year grew by only 1.3 percent.

Right now we're at around 36-37 percent clean energy. That includes nuclear, hydropower and new renewables like wind, solar and geothermal.

But hydropower and nuclear aren't growing. Nuclear supplies about 20 percent of the grid and hydro about 5 percent depending on the year. And then the rest is renewable.

The delay and denial on climate change is a profitable enterprise for fossil fuel companies and electric utilities. The longer we wait to act on the crisis, the more money they can make because they can extract more fossil fuels from their reserves.

People have to understand that stimulus spending is an opportunity to rebuild our economy in a way that creates good-paying jobs in the clean-energy sector that protects human health.