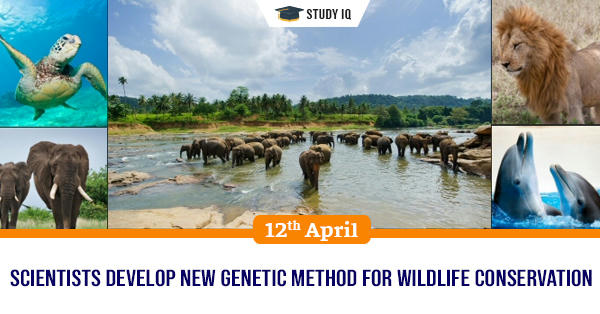 Scientists develop new genetic method for wildlife conservation
Date: 12 April 2019
Tags: Biotechnology
Scientists from Stanford University and National Centre for Biological Sciences (NCBS), Bengaluru have developed new method for extracting genetic information for wildlife conservation. It can extract genetic clues quickly and cheaply from degraded and left-behind materials, such as feces, skin or saliva, and from food products suspected of containing endangered animals. It has potential to revolutionize conservation approaches and policies worldwide in quicker, easier and cost-effective way.
New Genetic method
This new method relies on identifying multiple, short portions of DNA segments in single experiment ('multiplex PCR') followed by next-generation sequencing, in which multiple fragments of DNA can be decoded simultaneously, and several times, in automated process.
Test
It was tested on Caribbean queen conches and tigers, two extremely different species that had strong conservation needs.

DNA was obtained from faeces, hair and saliva of 75 wild and captive tigers to identify individuals and close relatives and RNA from 279 queen conch samples.

Using this method between 60 to 100 single nucleotide polymorphisms or SNPs was decoded. Besides, geographic regions of these individuals belonged to was able to decode using this information.
Significance
It can be used for deriving genetic information from animal sources containing extremely low-quality DNA — including faeces and cooked meat.

It can be also used for animal monitoring and to obtain intelligence on wildlife trade.

It is cost effective, as testing several hundred samples simultaneously and decoding up to 1000 SNPs per sample using it cost as low as $5.

It takes just five days to decode genetic information, whereas older methods take at least a month.