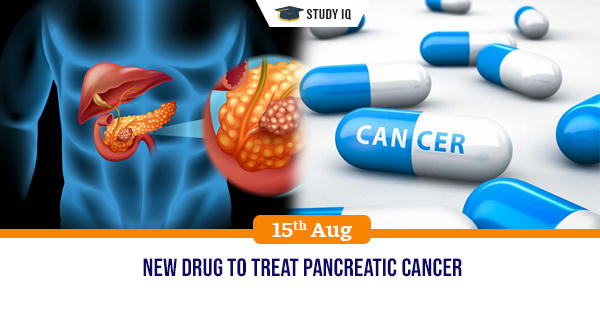 New Drug to treat Pancreatic Cancer
Date: 15 August 2019
Tags: Biotechnology
Issue
A new drug has been approved by regulators that can treat Pancreatic Cancer more effectively.
Background
Pancreatic cancer is particularly known for spreading to distant parts of the body, part of the reason overall five-year survival is just 9 per cent.

This form of cancer very resistant to chemotherapy drugs mainly due to its ability to form a hard layer that prevents chemo drugs from having its effect on the cells.
Features of Drug
Radiation and the

chemotherapy drug

gemcitabine

, which are the standard treatment for pancreatic cancer, both work by causing damage to

DNA

. But pancreatic cancer has a way of repairing that damage, which limits how effective these therapies can be

AZD1775 prevented pancreatic cancer from protecting itself against the effects of radiation and gemcitabine, while leaving normal cells relatively unaffected.