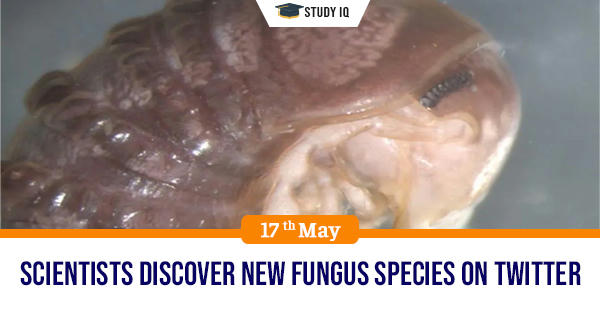 Scientists discover new fungus species on twitter
Date: 17 May 2020
Tags: Biodiversity
Issue
A new species has just been discovered on Twitter. It's a type of parasitic fungus, which researchers have described in the journal MycoKeys. Its name: Troglomyces twitteri.
Details
A biologist and associate professor with the University of Copenhagen's Natural History Museum of Denmark, was scrolling though Twitter when she stumbled upon a photo of a North American millipede.

She spotted a few tiny dots, which was something looking like fungi on the surface of the millipede. Until then, these fungi had never been found on American millipedes.

On further research, they found several specimens of the same fungus on a few of the American millipedes in the collection. These were fungi that had never before been documented before.

Troglomyces twitteri belongs to an order called Laboulbeniales — tiny fungal parasites that attack insects and millipedes look like tiny larvae. These fungi live on the outside of host organisms; in this case, on the reproductive organs of millipedes.

Laboulbeniales were first discovered in the middle of the 19th century. Their taxonomic position was identified in detailed studies performed by Roland Thaxter at Harvard University, beginning in 1890.

Of these, approximately 30 different species attack millipedes. Most of these species were recently identified but scientists believe many more remain to be discovered.