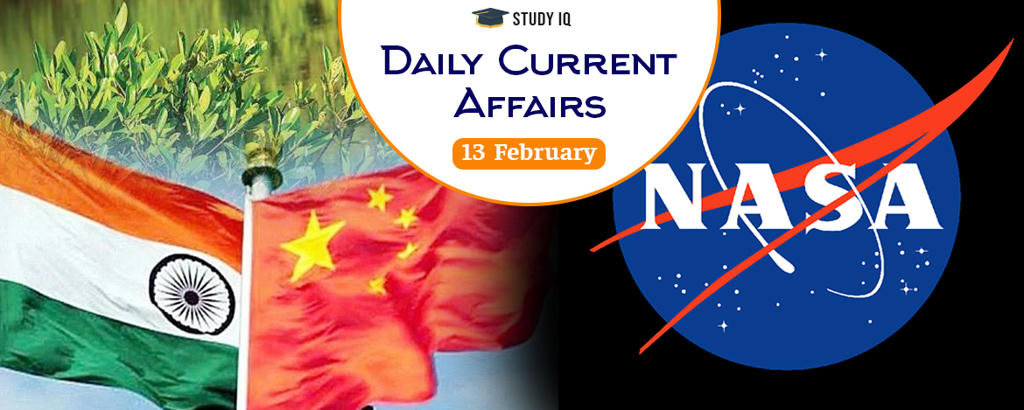 India, China leading global greening effort: NASA study
Date: 13 February 2019
Tags: Biodiversity
According to recent National Aeronautics and Space Administration (NASA) study, India and China are leading global greening effort on land. It also observed that world is greener place than it was 20 years ago. NASA study was based on two-decade-long data record data received and analysed using Moderate Resolution Imaging Spectroradiometer (MODIS) instruments on NASA's Terra and Aqua satellites.
Findings of Study
Greening in China is from forests (42%) and croplands (32%) and in India it is mostly from croplands (82%) with minor contribution from forests (4.4%).

Both countries account for one-third of greening but contain only 9% of planet's land area covered in vegetation.

China:

It alone accounts for 25% of global net increase in leaf area with only 6.6% of global vegetated area.

China is engineering ambitious programmes to conserve and expand forests with the goal of mitigating land degradation, air pollution and climate change.

Croplands:

Greening pattern prominent in China and India and overlaps with croplands worldwide. It is contrary to earlier belief that land degradation in populous countries from over exploitation.

Food production in both countries has increased by over 35% since 2000 mostly owing to increase in harvested area through multiple cropping facilitated by fertiliser use and surface and groundwater irrigation.

Future Trend

: Greening trend in future may change depending on numerous factors. For example, increased food production in India is facilitated by groundwater irrigation. If groundwater is depletes, this trend may change.

Offset loss of natural vegetation:

Gain in greenness around world does not necessarily offset loss of natural vegetation in tropical regions such as Brazil and Indonesia.

Thus, there are consequences for sustainability and biodiversity in those ecosystems beyond simple greenness of landscape.