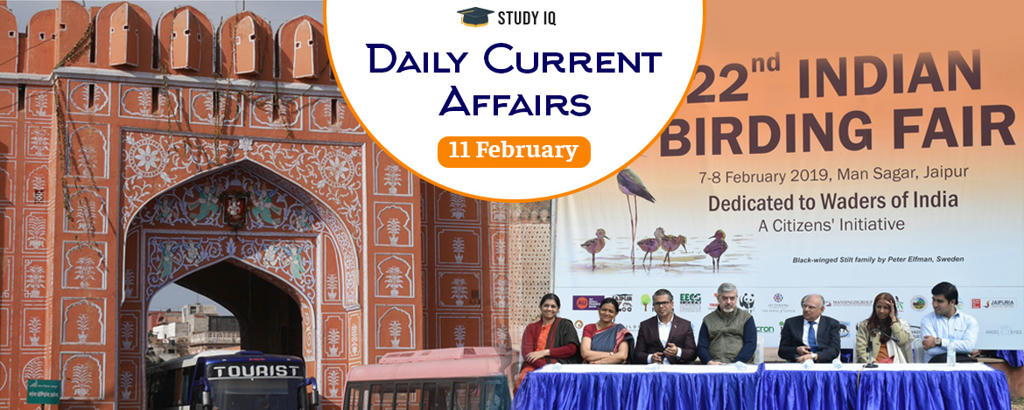 22nd Indian Birding Fair held in Jaipur
Date: 11 February 2019
Tags: Biodiversity
22nd edition of Indian Birding Fair was held on the banks of Man Sagar Lake in Jaipur, capital of Rajasthan. It was organised by Tourism & Wildlife Society of India and supported by Jaipur Zoo and some philanthropic bodies and overseas organisations.
Indian Birding Fair
It is dedicated to conservation of waders, which are tiny birds mostly confined to edges of water and are observed feeding across moist surfaces.

On this occasion, wading birds such as little stint, green sandpiper, small pratincole, pied avocet, Jerdon's courser, black winged stilt and many more species were spotted.
Indian subcontinent hosts 84 species of wading birds, 64 of which are migratory. Migratory birds, many of which travel annually to India and spend winter at Man Sagar and go back to their native places in Russia, Mongolia and China to breed.
Man Sagar Lake
It is artificial lake named after Man Singh, the then ruler of Amber and trusted general of Mughal Emperor Akba.

He had built this lake it in 1610 AD by damming Dravyavati river. Palace called Jal Mahal is situated in the middle of the lake.