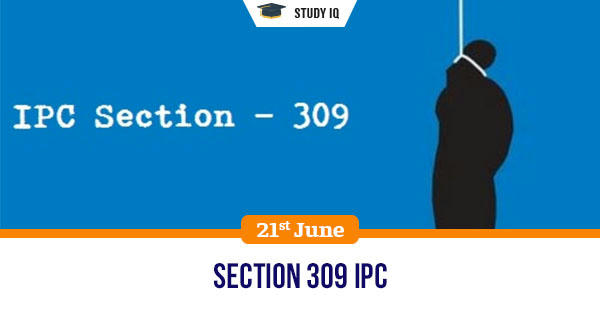 Section 309 IPC
Date: 21 June 2020
Tags: Bills & Laws
Issue
After the suicide of a popular movie star, the debate has moved towards abolishing Section 309 of IPC, one of the most archaic laws that punishes attempt to commit suicide.
Background
Contrary to popular perception that it has been repealed, Section 309 IPC continues to exist in the statute book and is often misused.
Details
The law, brought in by the British in the 19th century, reflected the thinking of the time, when killing or attempting to kill oneself was considered a crime against the state, as well as against religion.

Anyone who survives an attempted suicide can be booked under Section 309 IPC, which deals with "Attempt to commit suicide".

The section reads: "Whoever attempts to commit suicide and does any act towards the commission of such offence, shall be punished with simple imprisonment for a term which may extend to one year (or with fine, or with both)".

The Mental Healthcare Act (MHCA), 2017, which came into force in July 2018, has significantly reduced the scope for the use of Section 309 IPC and made the attempt to commit suicide punishable only as an exception.

Section 115(2) of MHCA says that "The appropriate Government shall have a duty to provide care, treatment and rehabilitation to a person, having severe stress and who attempted to commit suicide, to reduce the risk of recurrence of attempt to commit suicide.

Use of this Section can potentially deprive a victim of treatment in the golden hour, as hospitals wait for a go-ahead from police in what would be seen as a "medico-legal case".

It is possible that hospital authorities may misuse this situation and charge extra to "hush up" the case by not informing the police. Similar extortion is possible on the part of corrupt police personnel as well.

Section 309 IPC can be redefined in such a manner where it can still be leveraged in law and order situations, and not be used against those who are suffering from genuine mental health issues.