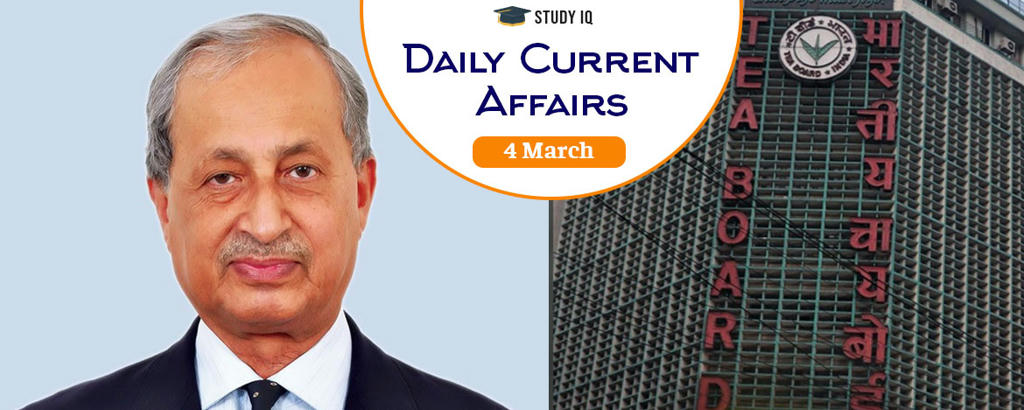 Bezbaruah reappointed as Chairman of Tea Board India
Date: 04 March 2019
Tags: Appointments & Resignations
Union Ministry of Commerce and Industries has reappointed P K Bezbaruah as Chairman of Tea Board India for period of three years. His reappointment comes after his first term as chairman ended in February 2019. He is first non-IAS officer to be appointed as Chairman of Tea Board India. He owner of Bokahola Tea Company in Assam.
Tea Board India
It is statuary body aimed at promoting cultivation, processing, and domestic trade as well as export of tea from India.

It functions under Union Ministry of Commerce and Industries. It was established under section 4 of Tea Act 1953. It is headquartered in Kolkata, West Bengal.

It coordinates research institutes, tea trade and government bodies, ensuring technical support of the tea trade in global industry.

Composition:

It consists of 31 members (including Chairman). Its members are drawn from Members of Parliament, tea producers, tea traders, tea brokers, consumers and representatives of Governments from principal tea producing states, and trade unions. Board is reconstituted every three years.

Functions: (i)

Provide financial and technical assistance for cultivation, manufacture and marketing of tea. (ii) Promote tea export (iii) Aid R&D activities for augmentation of tea production and improvement of tea quality. (iv) Extend financial assistance to plantation workers in limited way and their wards through labour welfare schemes. (v) Encourage and assist unorganised small tea growers, both financially and technically (vi) Collect and maintain statistical data and publication and (vii) perform other functions as assigned from time to time by the Central Government.