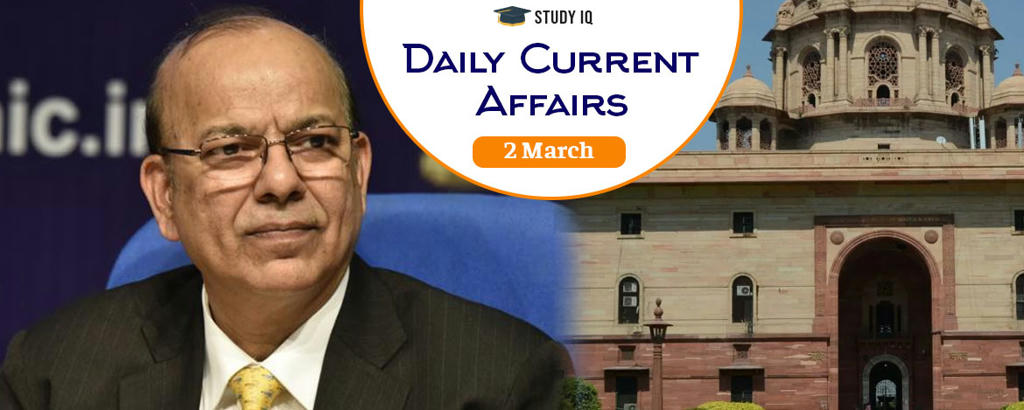 Ajay Narayan Jha appointed as member of Finance Commission
Date: 02 March 2019
Tags: Appointments & Resignations
President Ram Nath Kovind has appointed Ajay Narayan Jha as member of Fifteenth Finance Commission. He joins in place of Shaktikanta Das who had resigned as Member of Commission who was earlier appointed as Governor of Reserve Bank of India (RBI).
Ajay Narayan Jha is 1982 batch IAS officer of Manipur cadre. He has served as Finance Secretary to Central Government. Earlier he had also served as Secretary to 14th Finance Commission which was headed by former RBI Governor Y.V. Reddy.
Background
15th Finance Commission was constituted by Presidential Order in November, 2017 under the Chairmanship of N. K. Singh. It has mandated to decide formula for devolution of revenue between Centre and States, for a period of 5 years April 2020 to March, 2025.
Finance Commission
It is constitutional body constituted by the President every fifth year or at such earlier time as he considers necessary under Article 280 of Constitution.
Functions: It is quasi-judicial body that makes recommendations to President on following matters
Distribution of net proceeds of taxes between the centre and the states, and the allocation between the states of respective shares of such proceeds.

Principle that should govern grants-in-aid to the states by centre out of Consolidated Fund of India.

Measures to augment Consolidated Fund of state to supplement resources of local governments on basis of recommendations made by state finance commission.

Any other matter referred to it by the President.
Other functions: Constitution empowers FC to go beyond core issues of how to divide taxes vertically between centre and states on one hand and horizontally between states on other. It also allows FC to make broader recommendations in the interests of sound finance
Composition: It is composed of Chairman and four other members appointed by President. Constitution authorizes Parliament to determine qualifications of FC and manner in which they should be selected.
Advisory nature: Recommendations made by it are only advisory in nature and not binding on government.