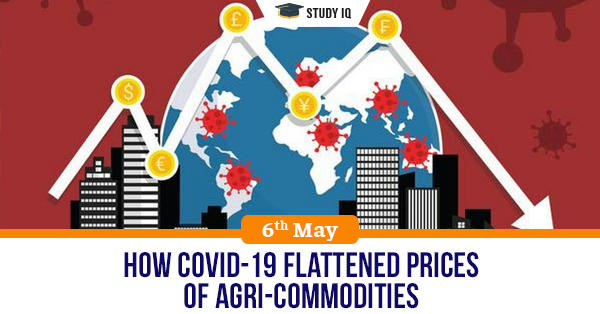 How COVID-19 flattened prices of agri-commodities
Date: 06 May 2020
Tags: Agriculture
Issue
While there is debate on how much the lockdown has helped in flattening the Covid-19 curve, one thing is clear: It has led to a flattening of prices through a leftward shift in the demand curve.
Background
The best way to illustrate this is through two agricultural commodities, potato and milk, that were experiencing significant production shortfalls. In ordinary circumstances, it would have resulted in prices shooting up at this time. Instead, they have remained flat or even collapsed, thanks to the demand destruction from lockdown.
Details
Till early-April, when the lockdown's impact was still to kick in, mota aloo or regular large potato was selling from Agra's cold storage units at around Rs 21 per kg. But it is now fetching Rs 18.

With hotels, restaurants and street food joints shuts and no weddings or other public functions taking place, consumption of potato-based snacks has taken a beating. Lower demand has, hence, caused prices to fall.

The above price decline, though, isn't the usual one that economists term "movement along the demand curve". Such movement involves a reduction/increase in quantity demanded only on account of an increase/decrease in price, and vice versa.

What is being seen now, however, is the demand curve itself "shifting". That, in turn, is due to the collapse of institutional or business demand for potatoes.

The leftward shift in the demand curve is even more obvious vis-à-vis milk. 2019-20 saw India's milk production, perhaps, fall for the first time in decades. Till mid-March, there was talk of the country actually having to import up to one lakh tonnes of skimmed milk powder (SMP).

Those prices have not just flattened, but crashed to Rs 170 and Rs 230/kg levels. Many dairies have further slashed procurement prices.

That, again, is the fallout of no institutional demand, whether from tea stalls and ice-cream makers or suppliers of khoa/chenna to sweetmeat sellers. In other words, it is a "shift" and not mere "movement" along the same demand curve.