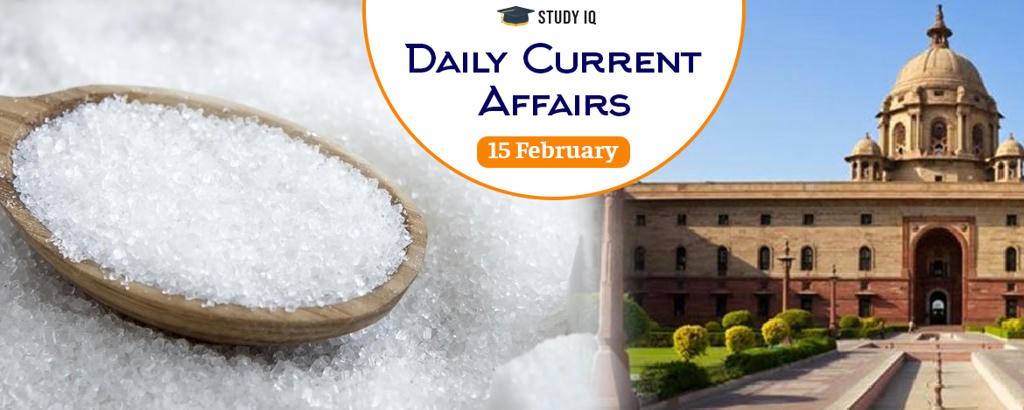 Government hikes minimum selling price of sugar
Date: 15 February 2019
Tags: Agriculture
Union Ministry of Consumer Affairs, Food and Public Distribution (Department of Food) has increased Minimum Selling Price (MSP) of sugar from Rs.29 to Rs. 31 for the year 2019-20. This decision is aimed at benefiting sugar farmers and in order to clear their arrears/cane dues.
MSP of sugar
It is rate below which the mills cannot sell sugar in the open market to wholesalers and bulk consumers like biscuit and beverage makers.

It is different from fair and remunerative price (FRP) for sugarcane. It is the minimum price that sugarcane farmers are legally guaranteed.

FRP is announced by Cabinet Committed on Economic Affairs (CCEA) based on recommdation of on basis of recommendations of Commission for Agricultural Costs and Prices (CACP).
Impact of hike in MSP
It will provide more liquidity to sugar mills, enabling them to pay arrears or dues to the Sugarcane farmers.

It will lead to increased income and savings sugar mills which will then be passed on to Sugarcane farmers.

Government will put in place mechanism to ensure benefit given to sugar industries/mills by hiking MSP is passed on to sugarcane farmers.
Background
According to Indian Sugar Mills Association (ISMA), arrears of sugarcane farmers stood at around Rs. 20,000 crore as of January 2019-end. In last few years, Union Government has taken several measures to help cash-starved mills clear cane dues.
Increase imposition of 100% import duty on sugar.

Scrapping of export duty.

Creation of buffer stock.

Subsidy for mandatory export of 5 million tonnes in 2018-19 marketing year.

Loans at subsidised interest rates to mills for setting up of ethanol capacity.