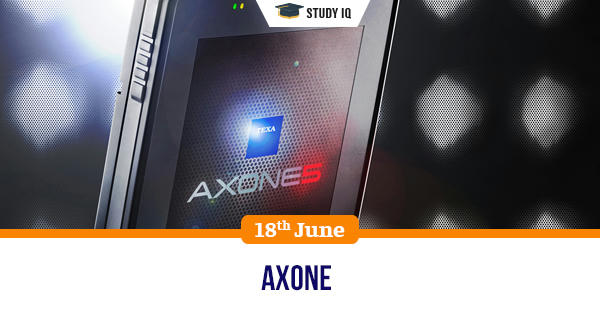 Axone
Date: 18 June 2020
Tags: Miscellaneous
Issue
Axone is a fermented soya bean of Nagaland, known for its distinctive flavour and smell. The name is a subject of much talked about feature film.
Background
Axone is cooked, eaten and loved in Nagaland, and many tribal communities in different parts of Northeast India and beyond. It has a major role in preserving tribal identity and culture.
Details
Axone is used to make pickles and chutneys, or curries of pork, fish, chicken, beef etc. It is a condiment as well as ingredient.

While it is called 'axone' in parts of Nagaland, fermented soya bean is cooked with, eaten and known by different names in different parts of Northeast India, including Meghalaya and Mizoram, Sikkim, Manipur as well in other South, Southeast and East Asian countries of Nepal, Bhutan, Japan, Korea, China, Myanmar, Vietnam and Indonesia.

It belongs to the broader phenomena of fermentation necessary for food preservation in certain ecological contexts. In that way, flavours generated by axone are comparable to that of Japanese miso, which is quite mainstream in Japanese restaurants.

Axone is prepared and eaten across Nagaland but is particularly popular among the Sumi (also Sema) tribe. They use it in every meal.

There are two ways of making axone: either dry or like a paste. The preparatory steps for both are the same. After making, it is then kept over a fireplace in the kitchen for the process of fermentation to start.

After it is fermented, the beans are mashed, made into cakes and wrapped in banana leaves and kept near the fireplace to ferment further.

This paste-like form of axone is used to make curries and stews of fish, pork, chicken etc. The drier form of axone, on the other hand, is not mashed, but further dried in the sun till it becomes dehydrated.