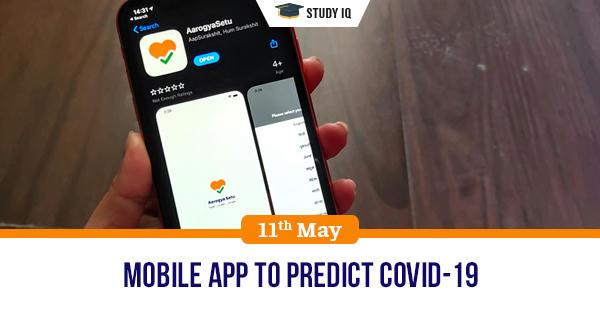 Mobile app to predict COVID-19
Date: 11 May 2020
Tags: IT, Mobile & Computers
Issue
A multinational collaboration, the Coronavirus Pandemic Epidemiology (COPE), has developed a COVID-19 Symptom Tracker mobile app. The mobile app allows for epidemiologic data collection and analysis.
Background
Not only do incidence, disease severity and outcomes vary with age, sex and underlying conditions, even symptoms vary widely. Even as COVID-19 has spread to over 200 countries and infected over 3.5 million people, the full spectrum of clinical presentation is yet to be characterised in the general patient population, leave alone patient subgroups.
Details
The COVID-19 Symptom Tracker enables people to self-report data related to novel coronavirus exposure, symptoms and infections.

Over the first five days of use has confirmed the variability of symptoms in people with suspected infection. The most common symptoms were found to be fatigue and cough, followed by diarrhoea, fever and loss of smell. Shortness of breath was relatively rarely reported.

The researchers subsequently developed a weighted prediction model based on the symptoms of more than two million individuals who used the app.

They found that the app can predict the dynamics of COVID-19 incidence a few days in advance of traditional measures, such as positive tests, hospitalisations or mortality.

Based on the predictive value of the app, the researchers are planning to validate the symptom-based modelling of COVID-19 incidence by carrying out additional studies using representative sample of individuals who will undergo uniform COVID-19 testing.

Among those who got themselves tested, it became possible to know which symptoms commonly lead to testing, and which symptoms better correlated with a positive test result.

For instance, while cough and fatigue did lead people to get themselves tested, the symptoms do not seem to be particularly suggestive of an infection as revealed by the test results. Similarly, nobody who had diarrhoea alone tested positive.

But people who had cough and/or fatigue and at least one additional symptom, including diarrhoea and loss of smell, were more likely to test positive, the researchers found.

They found that loss of smell was a more sensitive symptom that even fever. But a greater number of people with a fever tested positive when fever was accompanied by other symptoms.

These findings suggest that individuals with complex or multiple (three or more) symptomatic presentation perhaps should be prioritised for testing.