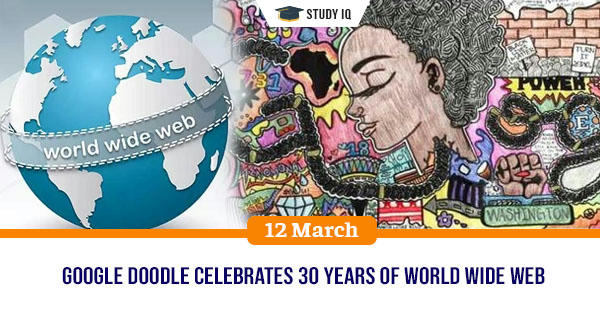 Google Doodle celebrates 30 years of World Wide Web
Date: 12 March 2019
Tags: IT, Mobile & Computers
Google Doodle celebrated 30 years of World Wide Web (WWW), an invention of English Computer Scientists Sir Tim Berners-Lee.

Tim Berners-Lee in 1989 had submitted paper titled 'Information Management: A Proposal' while working at large nuclear physics laboratory CERN in Switzerland.

This paper had proposed and what came out as first web browser- World Wide Web (WWW).

It was made public in April 1993 and first search engine 'Mosaic' was launched in November 1993 to accept pictures. Since then it has been replaced by many web browsers.

WWW had opened up internet to everyone and connected world by way of sharing of information.