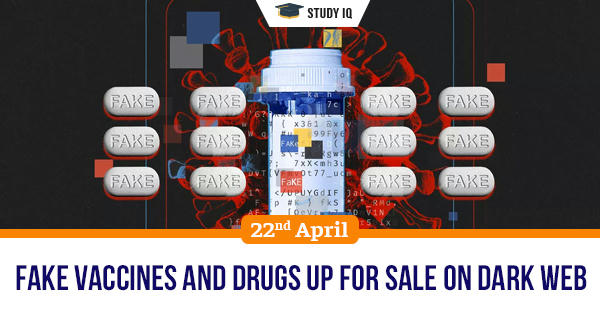 Fake vaccines and drugs up for sale on dark web
Date: 22 April 2020
Tags: IT, Mobile & Computers
Issue
Cybersecurity researchers have discovered several marketplaces on the dark web where some of the so-called cures, including fake covid-19 vaccines, are up for sale.
Background
The covid-19 pandemic has created a gold mine for cybercriminals trying to woo unsuspecting buyers with so-called cures and preventive medicines that actually are just anything from amphetamines to marijuana.
Details
Most of these scams are done through social media platforms and blogs, and were initially targeted at European internet users.

Users who visit these platforms either end up spending on a product that will never be delivered or, worse, download malicious software that can track their activities and steal personal information such as passwords.

Experts have also found instances of covid-19 home testing kits being sold illegally. Some marketplaces on the dark web have restricted the sale of fake vaccines for covid-19 on their platforms and disabled malicious users.

The new internet population of users is particularly vulnerable to these requests especially as they come embedded in authentic stories.
Dark web
The dark web is the World Wide Web content that exists on darknets, overlay networks that use the internet but require specific software, configurations, or authorization to access, making it easier for users to hide their identities. As such, these become an ideal hunting ground for criminals.

The darknets which constitute the dark web include small, friend-to-friend peer-to-peer networks, as well as large, popular networks such as Tor, Freenet, I2P, and Riffle operated by public organizations and individuals.

Due to the high level of encryption, websites are not able to track geolocation and IP of their users, and users are not able to get this information about the host. Thus, communication between darknet users is highly encrypted allowing users to talk, blog, and share files confidentially.