NEWS
PM Narendra Modi to participate in meeting of European Council today as a special invitee

The India-EU Leaders' Meeting is hosted by Prime Minister of Portugal António Costa.
Portugal currently holds the Presidency of the Council of the European Union.
Prime Minister Modi will participate in the meeting along with the Heads of State or Government of all the 27 EU Member States.

Govt to induct 8 lakh qualified AYUSH professionals for clinical management of COVID-19
India says TRIPS waiver will enable rapid scaling up of manufacture, timely availability of affordable COVID-19 vaccines
Indian Airforce, Navy step up efforts to ferry oxygen and medical supplies
India may manage to dodge COVID 3rd wave if strong measures are taken: Principal Scientific Advisor Prof K Vijay Raghavan
4 lakh 14 thousand fresh cases of COVID-19 registered in country
Border Roads Organisation celebrates 61st Raising Day today
Centre rolls out extended allocation plan for ensuring availability of anti-viral drug Remdesivir to states, UTs

Under the extended supply plan the allocation for states like Delhi, Maharashtra, Chhattisgarh, Gujarat and Madhya Pradesh among others has been considerably enhanced.

PM Modi expresses condolences over demise of senior journalist Shesh Narayan Singh
US calls upon WHO to invite Taiwan for World Health Assembly as observer
Brazil: At least 25 killed in shootout between suspected drug traffickers & police in Rio de Janeiro
Indian wrestler Seema Bisla qualifies for Tokyo Olympics
UN Chief honours Indian peacekeeper Yuvraj Singh, who died in line of duty in 2020
US Defense Secy says removal of all contractors from Afghanistan under way
Two Indian rowers succeeded in confirming their berth for Tokyo Olympics

Arjun Jaat and Arvind Singh qualified for the Men's Double sculls event after finishing second at the Asia Oceania Continental Regatta event.

Wrestler Sumit Malik earns Olympic quota in Men's 125kg Freestyle category
Calcutta HC seeks report from West Bengal govt over post poll violence
N Rengasamy sworn in as Chief Minister of Puducherry
Haryana govt launches Ayurvedic tele-medicine facility for Corona patients
Digital public goods in pandemic era | ToI
The pandemic has made two things clear Digitalisation will power the developing world out of economic crisis Digitalisation of the medium, small and micro (MSME) sector is a necessary ingredient for it
The pandemic has accelerated economic reforms in many developing countries
Social distancing has accelerated the adoption of digitalization
The decreasing cost of technology and prediction makes it accessible and possible
Platforms are the new institutions – now easier to build and participate in
Situation in developed and developing nations are different.
Developed world has issue of USAGE

platforms are the new institutions – now easier to build and participate in

Developing world has issue of ACCESS

digital availability, affordability and usage of infrastructure

'HARD' and 'SOFT' infrastructure gap
Hard: devices, electricity, telecom, servers, data centres
Soft: digital platforms, content, legal and policy measures across value-chains
The developing world lacks both.
The world is also tied down to three approaches:
Proprietary digital platforms owned by a few private players
A government mandated system
A broad regulation for consumers disconnected from their needs
A universalist approach is necessary to reconcile these worlds.
One way is by making digitalisation a 'public good' – available, affordable, accessible, auditable, scalable, with privacy embedded in its design.
The UN secretary general laid this out in his substantive road map for digital cooperation.
The UN high-level panel for digital cooperation endorsed Modular Open-Source Identity Platform (MOSIP) in its June 2020 report.
India is democratising credit flows to MSMEs while simultaneously driving digitalisation within them – this is Microfinance 4.0.
Building blocks such as the Open Credit Enablement Network (OCEN) bring together private participants like app-based companies, credit-scoring, mutual funds, insurance, telcos, which can innovate across the entire lending value chain.
Massive digitalisation requires mountains of silicon chips, magnets and batteries, which need rare earths and lithium, all difficult to mine.
Data centres are responsible for 1% of global energy consumption.
Chipmaking is water-intensive, and the chemicals are polluting
The need of the hour is yes, more digitalisation, but also innovation for a smart, non-polluting chip.
The fig leaf of patent protection has to drop
The decision of the President of the United States, Joe Biden, to support the India-South Africa proposal, seeking a waiver of patent protection for technologies needed to combat and contain COVID-19, comes as a shot in the arm for global health.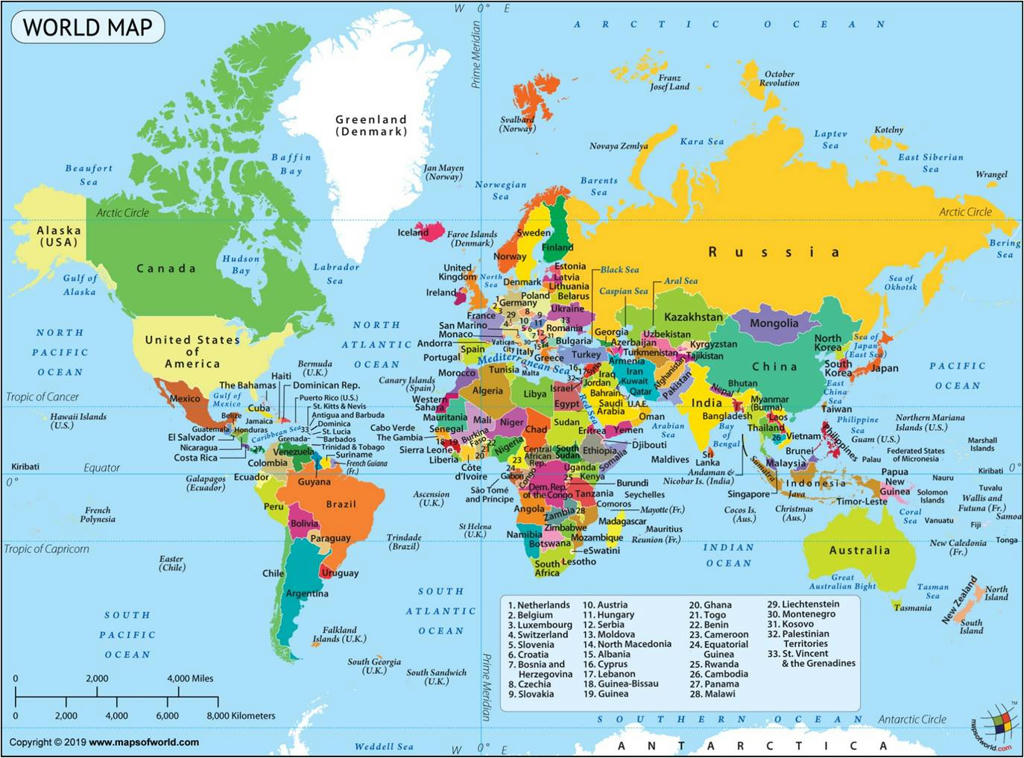 However, the path ahead is not clear. While France and Russia have declared support, Germany has voiced its opposition.
Since the WTO operates on consensus rather than by voting, the proposal did not advance despite drawing support of over 60 countries.
Predictably, the pharmaceutical industry fiercely opposed it and vigorously lobbied many governments.
Bill Gates was strident in his opposition to patent waivers for vaccines.
It was argued that the capacity for producing vaccines of assured quality and safety was limited to some laboratories and that it would be hazardous to permit manufacturers in low and middle income countries to play with technologies they cannot handle.
This amazing duplicity has been seen for years when multinational firms have subcontracted manufacture of patented products to industries with low production costs in developing countries.
It was also stated that developing countries could be supplied vaccines through the COVAX facility, set up by several international agencies and donors. While well intended, it has fallen far short of promised delivery.
Some U.S. States have received more vaccines than the entire Africa has from COVAX.
The World Health Organization's mRNA vaccine technology transfer hub has already drawn interest from over 50 firms.
Patent waivers will benefit by increasing access not just to vaccines but also to essential drugs and diagnostics.
Surely, that will not take much time.
The original genomic sequence was openly shared by China, which gave these firms a head start in developing vaccines.
Much of the foundational science that built the path for vaccine production came from public-funded universities and research institutes.
Further, what use is it to hold on to patents when global health and the global economy are devastated?
Who will buy their precious products then?
Even if compulsory licences are issued bypassing patent restrictions, royalties are paid to the original innovators and patent holders.
They will continue to gain revenue, though not super profits.
Pfizer's vaccine generated $3.5 billion in revenue in the first quarter of 2021, while mostly reaching the arms of the world's rich. It expects $15 billion sales this year.
Moderna says it expects sales of $18.4 billion in 2021.
The Doha declaration on TRIPS flexibilities permits their use in a public health emergency.
National governments must be trusted to promote credible companies and not permit fly-by-night operators.
High-income countries and multilateral agencies should provide financial and technical support to enable expansion of global production capacity.
Rent issues as an ignored COVID stress point
New lockdowns in different parts of our country
Rent crises within informal rental housing markets
For example, domestic workers in Jaipur, Rajasthan, have begun reporting to the Rajasthan Mahila Kamgar Union (RMKU) that landlords have only one line: "Pichli baar maaf kar diya tha, iss baar nahi karenge (The landlords say they will not be waiving any rent this time)."
In a crisis, the issue of rent does not get as much attention as food and income support do.
Yet, the findings from a survey of 500 domestic workers in Jaipur by the RMKU and the Indian Institute for Human Settlements (IIHS) showed that rent formed 40% of their average expenses in the first five weeks of the lockdown in 2020, was a majority component of debt post the lockdowns, and was a key component of the vulnerability of urban workers.
Reports by the Stranded Workers Action Network showed that fear of rent payments was one of the main reasons cited by migrants in their decision to leave cities and walk along highways.
On March 29, 2020, the Union Ministry of Home Affairs in an order (https://bit.ly/3b9M6qu) said, "Where ever the workers, including the migrants, are living in rented accommodation, the landlords of those properties shall not demand payment of rent for the period of one month."
It was an order that largely failed. It was vague (was the rent to be waived or just deferred?); offered no relief to landlords (many of whom rely on rent for their own sustenance, not unlike their tenants); and unenforceable in a market with no written rent agreements.
Some landlords waived off rent for a month or two while others agreed to defer the rent.
With pending rent and school fees worsening with no money coming in, many domestic workers had to borrow from informal moneylenders.
Some solutions
First, a moratorium should be announced with a clearer enforcement mechanism and a clear distinction between deferment and rent waivers.
Second, cash transfers being conceptualised by many State governments must treat rent on a par with food and income support.
Third, States can also aid workers through limited waivers on utility expenses.
We cannot afford to not think ahead on the income and rent shocks that will follow this second wave as they did during the first wave.
ANS
Tata Motors
Roche India
Pitch-siding
Which nation has authorized Pfizer's Covid vaccine for ages 12 and older?
Singapore
Indonesia
Australia
Canada