NEWS
PM Modi undertakes comprehensive review of Covid-19 situation
Railways delivers over 2,500 MT of liquid medical oxygen to various states across country
Bangladesh has sufficient stock of oxygen: Health Minister Zahid Maleq
India expresses gratefulness to Germany for providing massive Oxygen generating plant
PM Narendra Modi to participate in the meeting of European Council on 8th May as a special invitee
China says, it is ready to discuss proposal related to temporary waiver of COVID-19 vaccine patents within WTO
External Affairs Minister Dr S Jaishankar holds bilateral Foreign Ministers' Meeting with British counterpart Dominic Raab
MoUs signed between Oil and Gas PSUs and Shri Badrinath Utthan Charitable Trust
Union Minister Dr Jitendra Singh says, Dept of Space has gone beyond its call to provide COVID related support
Indian Railways delivers 2511 MT of liquid medical Oxygen in 161 tankers to various states across country so far
Centre makes it mandatory to issue online certificate of disability from next month
Agriculture Ministry formulates special Kharif strategy for ensuing Kharif season to attain self sufficiency in production of pulses
PM Modi-Johnson Summit redefined contours of India-UK relationship: EAM S Jaishankar
Indian Army mobilises two field hospitals from North East to Patna to assist Bihar govt
More than 16.48 crore vaccine doses administered in country so far
FINANCIAL NEWS
Normal Onset of Monsoon on Jun 1: Weather Bureau

The southwest monsoon is likely to make its onset over the Indian subcontinent at its normal date of June1, the country's weather bureau said on Thursday.
Extended range forecast suggests monsoon will arrive over Kerala on time, around1 June.

US Retailers, Food, Apparel Cos Oppose Retaliatory Tariffs

At least four US industry associations have opposed a move to impose additional tariffs on Indian goods in retaliation to the equalisation levy, citing economic harm to their businesses, workers and consumers.
Ahead of the US Trade Representative's key hearing on retaliatory tariffs against India scheduled for May 10, groups representing apparel, retailers, fisheries, food and services said such levies call for multilateral tax solutions and not unilateral tariff responses.
The USTR has proposed additional tariffs of up to 25% on 40 Indian products including shrimps, basmati rice, gold and silver items, bamboo products, wood furniture, cigarette paper, cultured pearls, precious or semi-precious stones and token-operated games for arcades.
The Quad's Economic Imperative | ToI
Do you know that QUAD was launched as a humanitarian response to the December 2004 Tsunami.
Recently, the QUAD met for Covid-19 pandemic
Appropriately, they pledged to combat the pandemic together through vaccines.
It is an opportunity for QUAD to strengthen economic side of this partnership.
Transforming trade
If Quad countries were to sign a trade agreement where bilateral tariffs are scrapped, India's real GDP could increase by 0.2% or $2.7 billion a year, while exports could rise by 2.5% or $5.7 billion.
Sectors where India's exports are competitive such as clothing, textiles, and light manufacturing, would benefit the most.
If the countries also managed to reduce non-tariff barriers by 25%, India's real GDP could increase by nearly 2% or $31.4 billion a year.
On the other hand, US could see an increase of 0.01% or $3.7 billion a year in real GDP, while its exports could rise by 0.6% with heavy manufacturing being the major gainer.
The US-India relationship is a cornerstone of the Quad.
US-India cooperation on energy and infrastructure
Extending the partnership across industrial sectors – sustainable growth.
Japan is already a large investor in India, particularly supporting key infrastructure projects in the country.
The capability of a large, young country like India to absorb technology and provide scale economies to Japanese investments is unparalleled.
Australia and India are also seeking to grow their trade relationship.
Among Quad nations, India needs investment, attractive financing for infrastructure, technology, and access to key raw materials, particularly rare earth elements.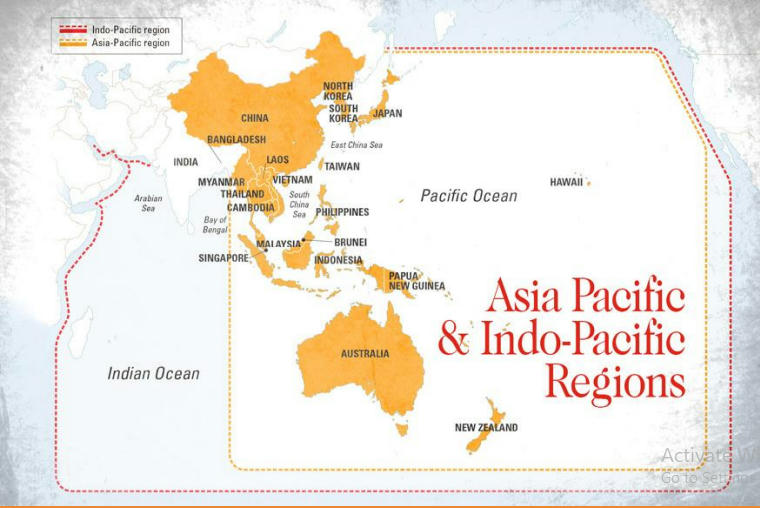 Rescue Plan | ToI
US support for temporary waiver of patent protections for Covid-19 vaccines.
The West has booked most of the doses
India's deadly second wave has revived the debate on patent waivers, compulsory licensing, and technology transfers to address developing countries' needs.
Urgent and liberal actions on these issues are critical to scaling up global manufacturing capacity.
On Wednesday, India could only administer around 19 lakh doses, reflecting constrained supplies from both Serum Institute and Bharat Biotech.
Government's principal scientific advisor warning of a third wave calls for immediate strategic responses, rather than down the line.
Severity of disease in younger people, reinfections, infection of those fully inoculated, contraction of infection by those following lockdown norms, false negatives in RT-PCR tests etc, all require more scientific study than is taking place at present.
Even as global cooperation warms up, India must do everything domestically possible to halt the pandemic.
Puzzling neglect | ToI
Globally, when shutdowns happened many relief measures were provided to retail industry.
The size of Indian retail is $854 billion.
There are around 1.5 million stores across the country.
Together, they employ 46 million people which sustains the livelihood of 250 million Indians.
Retail is one of the largest employers in the country, second only to agriculture.
And it is the most inclusive – employing people of all ages, religions, skill levels, education and economic backgrounds.
Retail's contribution to India's GDP is a significant 10%.
There was no compensation or relief package announced for an industry that supports the livelihoods of millions.
Retailers who were serving the nation during lockdown were not recognised as Covid-19 warriors.
They are not put on the priority list for vaccination.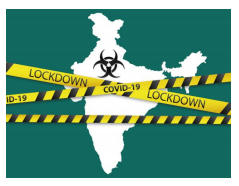 The first thing that administrations do when they want to show they are taking action is shut down malls and organised markets without once taking into consideration the impact of such decisions on livelihoods and official recorded business.
Retailers pay rentals, property taxes, minimal electricity charges, licence fees and such other fixed expenses all through the period of shutdown with no dispensations being provided.
Being a service sector, retail is simply expected to serve without expectation or asking questions. Retailers pay highest electricity charges at high commercial rates, contribute significant amount to the exchequer through taxes, feed millions of families and help meet the needs of billions of consumers.
Yet, retail remains like the forgotten child.
Quota, unquota | IndExp
The five-judge Constitution Bench order struck down the Maharashtra State Reservation for Socially and Educationally Backward Classes (SEBC) Act, 2018, providing reservation for the Maratha community.
The Supreme Court refused to revisit the 1992 Indra Sawhney judgment, which had ruled that the quantum of reservation should not exceed 50 per cent, unless compelled by "extraordinary circumstances".
The Court has held that the 2018 Act violates the principle of equality and by exceeding the ceiling of 50 per cent, goes against Articles 14 and 15 (right to equality and protection against discrimination) of the Indian Constitution.
Maharashtra's 2018 law was the outcome of a prolonged political campaign by the numerically significant and politically dominant Maratha community.
At least three national commissions and three state commissions have rejected its demand for reservation in the past.
The apex court has now rejected the Justice Gaikwad Commission's argument that extraordinary circumstances existed for a Maratha quota
The Constitution has envisaged reservation as an instrument to address historical injustice and discrimination.
Ways must be found, however, to address other kinds of disenfranchisement and disadvantage as well.
For now, a problematic part of the SC verdict needs to be reviewed — three of the five judges were of the view that only the President will have the power to identify the backward classes in a state or UT.
Ans
Uttar Pradesh
Puducherry
Nandigram
Q.) Competition Commission of India has ordered an investigation against which car maker for alleged abuse of market dominance and anti-competitive practices?
M&M
Ashok Leyland
Maruti Suzuki
Tata Motors
Q.) Which healthcare company has received emergency-use authorisation from the Central Drugs Standards Control Organisation for antibody cocktail (Casirivimab and Imdevimab) indicated for the treatment of mild to moderate Covid-19?
Novartis India
Roche India
Cipla
Dr. Reddy's Laboratories
Q.) The practice of transmiting information from sporting events for the purpose of gambling, or directly placing bets is known as _____?
Pitch-siding
Pitch-lifting
Pitch-sliding
Pitch-relaying