NEWS
PM Modi reviews growing need of human resources required to deal with Covid-19 crisis; Medical interns to be deployed in COVID management duties
Govt says positive approach visible in COVID-19 recoveries; says some states, UTs show early signs of plateauing in daily cases
1500 Pressure Swing Adsorption, oxygen generation plants being developed to increase availability of Oxygen in country
Over 15 crore 72 lakh COVID-19 vaccine doses administered to eligible beneficiaries till now
Mamata Banarjee stakes claim to form govt in West Bengal
4th consignment of medical supplies containing 60 ventilators arrives from UK to India
PM Modi reviews COVID related initiatives by Indian Navy
Indian Constitution given freedom of press as part of fundamental rights: MIB Prakash Javadekar
Centre waives IGST on import of COVID related medical supplies
Vial for Remdesivir injection by name 'COVIPRI' is fake: Govt
Bangladesh lockdown extended till May 16, buses to operate within district
Indonesia records two cases of highly infectious Covid-19 variant
Congo declares end of Ebola outbreak that killed six
Gunmen kill 16 soldiers, injure six others in ambush in southwest Niger
FINANCIAL NEWS

Slight Improvement in April Factory Activity

India's manufacturing activity improved slightly in April even as rates of growth for new orders and output eased to the slowest since last August amid the devastating second wave of Covid-19, a private survey showed Monday.
The IHS Markit India Manufacturing Purchasing Managers' Index (PMI) for April marginally rose to 55.5 after declining to a seven-month low of 55.4 in March.

Floor Set for Taxing Biz Income Created in India

India on Monday operationalised the 'significant economic presence' regime by prescribing a threshold over which income attributable to business in the country would be taxable here.
The move would have implications for global ecommerce players that operate from jurisdictions such as Hong Kong that do not have a tax treaty with India.
These come into effect from April 1, 2022, according to a notification issued by CBDT late Monday.
Once the provision is introduced in respective tax treaties such as the one with the US, it would have implications for large players such as Amazon, NetFlix.
The provisions of significant economic presence seek to enlarge the scope of income of non-residents that accrues or arises in India, by establishing a 'business connection' of the foreign entities in India.
The income attributable on account of 'significant economic presence' of a foreign entity in India is taxable in India.

'Businesses Keen on Enhanced India-UK Trade Partnership'

Ahead of a virtual summit between Prime Minister Narendra Modi and his UK counterpart Boris Johnson on Tuesday, the UK India Business Council (UKIBC) said that businesses are looking forward to an Enhanced Trade Partnership (ETP) that addresses market access barriers in the short- and medium-term and begins the journey to an eventual free trade agreement between India and the UK.
The two sides had decided earlier this year to launch an ETP to develop a roadmap that would lead to a potential comprehensive FTA, including considerations on an interim pact on a preferential basis.
The council on Monday said that by reducing tariff and non-tariff barriers, including the alignment of standards, the benefits will be felt across many sectors, most notably digital and ICT, food and drink, defence, healthcare and pharma, and advanced manufacturing.
A transient high
Revenues from the tax hit an all-time high of ₹1,41,384 crore in April, surpassing the previous month's record of about ₹1.24 lakh crore.
After a disastrous period for the economy following last year's national lockdown, GST revenues hit ₹1.05 lakh crore in October and have shown a steady uptick since then, in tandem with hopes of a sustained recovery.
April's numbers, which are essentially driven by the transactions in March, were bolstered by heightened economic activity, no doubt.
The spectre of rising COVID-19 cases and the fear of an impending lockdown could also have driven people to make advance purchases in anticipation.
Moreover, firms in the process of closing annual accounts may have remitted higher GST based on audit advice, while a gradual tightening of the compliance regime, and pro-active co-ordinated probes against taxpayers using fake bills to evade liabilities, have played no small part.
In April 2020, GST collections had dipped to a mere ₹32,172 crore after all activity ground to a halt at four hours' notice in late March.
So far, going by the restrictions imposed in several States, supply chain disruptions are not expected to be as challenging.
In a report, 'Wall of Worry', Crisil has warned of several indicators sliding since mid-April, including GST e-way bills which fell by over 6%, two weeks in a row.
Manufacturing orders' growth hit an eight-month low in April, as per IHS Markit.
It would be foolhardy now to expect GST and other tax revenues to stay robust till the government gets a better grip on infections and vaccinations.
With the Assembly polls over, the Centre must urgently convene the GST Council.
To add to what is already pending — rationalisation of GST rate slabs, a rejig of rates on critical pandemic supplies and the prickly issue of bringing fuel under GST — the Council must begin gearing up early for shortfalls in GST compensation to States that may arise this year.
India can ill-afford a repeat of the 2020 face-off between the Centre and States that almost upended the very spirit of co-operative federalism the GST emerged from.
An Avoidable Tragedy | ToI
India's governance failure - constant flow of news about shortage of medical oxygen
24 patients are reported to have died in Karnataka over the weekend after hospitals ran out of oxygen.
In India, steel plants are major suppliers of oxygen.
As they are unevenly distributed, allocation of oxygen is decided by the Centre, with states responsible for organising transport.
Oxygen requirement of a state changes constantly depending on the case load.
There are heart-wrenching accounts of citizens being left to fend for themselves even as the solicitor general has stated that there's enough oxygen supply for the country but there's a shortage in some states.
Weeks into this cruel shortage – or allocational mismatch – different administrations remain entangled in bureaucratic faceoffs even though India's Covid-19 battle is supposed to be underpinned by a "whole-of-government" approach.
What the recent weeks reveal is that both Centre and states have been woefully unprepared for the second wave.
There's an urgent need to sort out basic logistics and ensure that petty procedural holdups don't lead to loss of lives.
Simultaneously, we need to be prepared for coming challenges.
In this context, the Centre's decision to expand the healthcare force by suspending the medical PG entrance exam is a good step.
Governments must stop passing the buck and get their act together.
The father of modern pathology, Rudolf Virchow, emphasised in 1856 that there are essentially no dividing lines between animal and human medicine.
Discussions that took place around World Veterinary Day, on April 24, 2021, focused on acknowledging the interconnectedness of animals, humans, and the environment, an approach referred to as "One Health".
Studies indicate that more than two-thirds of existing and emerging infectious diseases are zoonotic, or can be transferred between animals and humans, and vice versa, when the pathogen in question originates in any life form but circumvents the species barrier.
Another category of diseases, "anthropozoonotic" infections, gets transferred from humans to animals.
The transboundary impact of viral outbreaks in recent years such as the Nipah virus, Ebola, Severe Acute Respiratory Syndrome (SARS), Middle East Respiratory Syndrome (MERS) and Avian Influenza has further reinforced the need for us to consistently document the linkages between the environment, animals, and human health.
India's 'One Health' vision derives its blueprint from the agreement between the tripartite-plus alliance comprising the Food and Agriculture Organization of the United Nations (FAO), the World Organisation for Animal Health (OIE), the World Health Organization (WHO) and the United Nations Environment Programme (UNEP) — a global initiative supported by the United Nations Children's Fund (UNICEF) and the World Bank under the overarching goal of contributing to 'One World, One Health'.
In keeping with the long-term objectives, India established a National Standing Committee on Zoonoses as far back as the 1980s.
And this year, funds were sanctioned for setting up a 'Centre for One Health' at Nagpur.
Further, the Department of Animal Husbandry and Dairying (DAHD) has launched several schemes to mitigate the prevalence of animal diseases since 2015, with a funding pattern along the lines of 60:40 (Centre: State); 90:10 for the Northeastern States, and 100% funding for Union Territories.
Hence, under the National Animal Disease Control Programme, ₹13,343 crore have been sanctioned for Foot and Mouth disease and Brucellosis control.
In addition, DAHD will soon establish a 'One Health' unit within the Ministry.
WHO estimates that rabies (also a zoonotic disease) costs the global economy approximately $6 billion annually.
Considering that 97% of human rabies cases in India are attributed to dogs, interventions for disease management in dogs are considered crucial.
Scientists have observed that there are more than 1.7 million viruses circulating in wildlife, and many of them are likely to be zoonotic, which implies that unless there is timely detection, India risks facing many more pandemics in times to come.
Now, as we battle yet another wave of a deadly zoonotic disease (COVID-19), awareness generation, and increased investments toward meeting 'One Health' targets is the need of the hour.
The nuclear challenge
Mr. Biden said the nuclear programmes of Iran and North Korea posed a "serious threat to America's security and world security" and promised to respond through "diplomacy and stern deterrence".
Pyongyang's angry reaction, accusing the Biden administration of being "hostile"
All this suggest that both countries are headed towards a diplomatic showdown.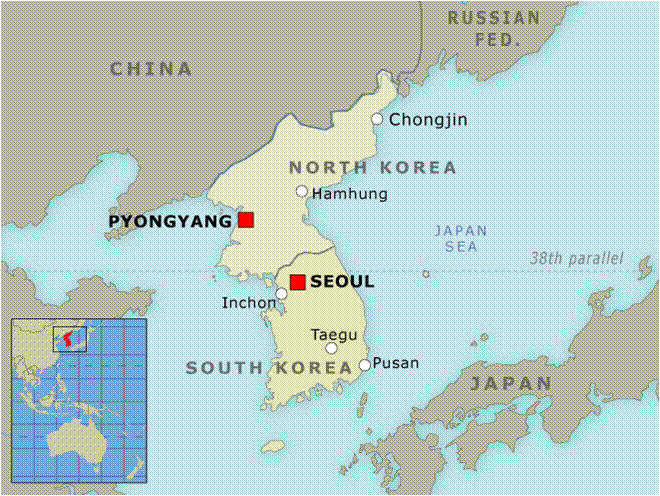 Mr. Biden is likely to steer between Barack Obama's "strategic patience" and Donald Trump's top-level summitry in dealing with the North Korean nuclear challenge.
North Korea has remained an unresolved foreign policy puzzle for all post-War American Presidents.
The Clinton administration had signed a framework agreement with Pyongyang to halt its nuclear programme.
Mr. Obama had initiated talks with North Korea in 2012, which collapsed after Pyongyang launched a satellite.
He then adopted a wait-and-watch approach, which came to be called "strategic patience".
Mr. Trump altered his predecessor's North Korea policy by reaching out to the regime and meeting its leader, Kim Jong-un, thrice, but without a breakthrough.
In theory, the Trump administration and North Korea had agreed to a complete de-nuclearisation of the Korean peninsula, but failed to agree on its formula.
In the 2019 Trump-Kim summit at Hanoi, the U.S. proposed removal of sanctions for de-nuclearisation, but North Korea rejected it.
Pyongyang had taken a phased approach and sought sanctions removal in return.
Ever since, there has been no improvement in ties.
After Mr. Biden assumed office, North Korea had conducted short-range missile tests, which the U.S. saw as a provocation.
Despite its threats to expand its nuclear programme, North Korea sticks to the self-imposed moratorium on nuclear and long-range ballistic missile tests.
The North, as acknowledged by Mr. Kim recently, is going through a tough economic crisis and is open to talks.
Mr. Biden should seize this opportunity and try to reach common ground with Mr. Kim that addresses both North Korea's economic worries and the U.S.'s nuclear concerns.
That should be the focus of the Biden administration's new North Korean strategy.
ANS
Anti-corruption Foundation (FBK)
400
Xylophis Deepaki
MCQ
Q.) As per PIB release, as on May 1, which states has the highest available doses of Covid vaccine?
Bihar
Uttar Pradesh
Maharashtra
Karnataka
Q.) A. John Kumar and Richards John Kumar will be the first father-son duo to be sworn in the history of ________ legislative assembly.
Tamil Nadu
West Bengal
Kerala
Puducherry
Q.) Mamta Banerjee lost a close battle to former aide Suvenda Adhikari in which constituency?
Bhowanipore
Nandigram
Singur
Siliguri