Madhya Pradesh – Uttar Pradesh
Virchow Biotech
Qaboos bin Saild Al Said, Sultan of Oman
Q.) Pakistan celebrates 23rd March as _______ day
Independence Day
Kashmir Solidarity Day
Quaid-e-Azam Day
National Day
Q.) Name the capital of Saudi Arabia
Jedda
Riyadh
Mecca
Medina
Q.) Recently, Sri Lanka signed a $1.5 billion currency swap deal with which country?
China
India
USA
Russia
GM crops | ToI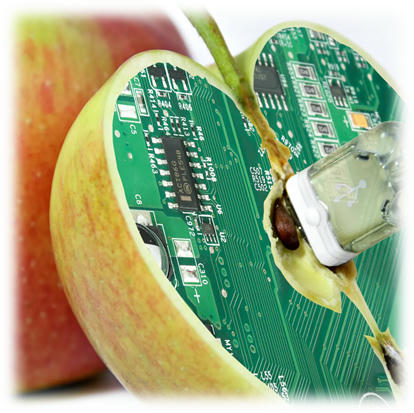 Cultivation of Bt Cotton – only GM crop in India with regulatory approval
19 years ago Bt Cotton got green signal
For more than a decade, there are people struggling to get a GO AHEAD for Bt Brinjal
In mid-2019, the Centre informed the Lok Sabha that a few instances of suspected open cultivation of Bt Brinjal had been reported in some states.
Some farm bodies are against Bt Brinjal
Field trials only possible if State agrees
Final loser will be the Indian Farmer
Hurdles Again | ToI
GM is another arena of farm reforms
Genetic Engineering Appraisal Committee (GEAC) allowed biosafety field trials of two new transgenic Bt Brinjal varieties in eight states.
Trials are a compulsory prelude to commercial release
Field trials will help governments, scientists, seed companies and farmers transparently assess the claims of transgenic crops repelling pests and boosting productivity.
When circumstances force India to adopt GM crops in future, foreign biotech companies that have powered ahead during these two decades of domestic confusion will reap the advantages.
42% of the Indian workforce is employed in agriculture, mainly at subsistence incomes.
India will pay a heavy price for the populism in their name that chokes reforms to infuse technology, capital and private trade in agriculture.
Water, the looming frontier
NITI Ayog and WaterAid: over 70% of India's surface and groundwater is contaminated by human and other waste and is likely to carry viruses
The practice of keeping animals locked together for mass production of meat produces an artificial environment that can birth mutations in erstwhile dormant viruses.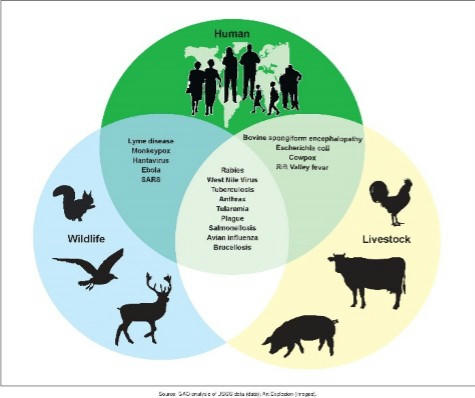 In England, Wales and Scotland, several wastewater samples were tested and were found to carry traces of SARS-CoV-2.
Research at the University of Stirling in Scotland indicates that the SARS-CoV-2 virus can spread through sewage water.
This is an alarming prospect for us as river water or lake water, which carries human waste, sewage, and toxic waste, can be a very generous host for viruses of different kinds and we do not know where and how they can mutate and strike.
Some water-transmitted viral pathogens are astrovirus, hepatitis A and norovirus.
Are we prepared for this? Certainly not.
Can we be prepared? Very unlikely, even if we understood the viruses, and we are not there yet.
Can we decontaminate our water bodies and groundwater? This could take several decades.
The government has announced a ₹3 lakh crore 'Nal se Jal' scheme to provide drinking water connections to every rural household by 2024
Since most of the water sources are contaminated, the only way to purify water is through reverse osmosis (RO).
RO removes contaminants, it also takes out all the healthy minerals and nutrients required by the human body
To neutralise the virus, we would need at least an ultraviolet aquaguard treatment.
While this won't take out chemical contaminants, it is also costly.
So, what is the solution? The simple answer is that there is no technological substitute for living natural resources like pristine natural water and soil.
This means that we must conserve and use our natural living resources.
There are two unpolluted fresh water sources left in the country.
water lying below our forests
aquifers that lie below the floodplains of rivers
Both these sources provide natural underground storage and are renewable – the rains provide natural recharge year after year and it is this recharge which can be used to water our cities and towns.
Forests and floodplains must be declared as water sanctuaries.
It is important to remember that these evolutionary resources, once lost, will be lost forever.
Tactical abstention
UN Human Rights Council resolution on Sri Lanka – India abstained from voting
India has signalled its unwillingness to upset its neighbour
The political aspirations of the Tamils or endorsing the country's stubborn refusal to ensure any sort of accountability for its war-time past
Pervasive influence of China over Sri Lanka
India has not been comfortable with externally mandated investigative mechanisms.
Even when it voted in 2012 in favour of a credible investigation into human rights, India had got the resolution to incorporate the need for Sri Lanka's 'concurrence' to any assistance that the Office of the High Commissioner for Human Rights may offer in such a probe.
Unfortunately, the present regime withdrew from the commitments made to the UNHRC by its predecessor on constructive engagement with the international community, and the consensual resolution on justice and accountability.
The UN High Commissioner's report raises concern over increasing militarisation, heightened surveillance against rights defenders and NGOs, interference with the few prosecutions in emblematic cases from the past, and the dangerous anti-minority rhetoric.
FINANCIAL NEWS
FPIs, PEs Face Risk of Increased I-T Action

The regulatory risk for foreign portfolio investors (FPIs) and global private equity (PE) funds in India could rise following an announcement in the budget that was clarified on Monday.
The income tax department can now go after these funds for violations that go back up to 10 years. Until now it used to be six years.
The budget proposal said the I-T department will not have powers to reopen a tax assessment if it's more than three years old.
However, the government created an exception to this rule—if income worth more than ₹50 lakh had escaped from tax and this involved 'assets,' then the authorities can initiate proceedings for the extended period of 10 years.
The amended Finance Bill now says that assets will include shares and securities, and loans and advances, bringing large funds under the ambit of the 10-year time period.
As a matter of fact, on account of introduction of faceless assessments, the chance of escapement of income is reduced, and technically, the scope of re-assessment should have been restricted, but it appears that the scope of re-assessment has instead been expanded.
Another key factor that will pinch the foreign funds is the low threshold specified, since typically these funds own securities to the tune of billions of dollars, experts said.

Infection Spike Cause for Concern: Economists

But most of them don't expect a material hit on the economy with the vaccination drive holding out hope that the spread will be contained.
The second Covid-19 wave has been much stronger, though it's still confined to a few states.
In just over five weeks, daily Covid cases rose to 53,404 on Wednesday from about 9,000.
The resurgence may be particularly damaging to sectors such as tourism and hospitality that are still struggling.
Despite the rising cases, most economists feel the situation may not be as bad as in the first wave, partly because extensive lockdowns are not an option anymore and vaccination has picked up pace.

CCI to Probe WhatsApp 2021 Privacy Policy

The Competition Commission of India (CCI) has ordered an investigation into WhatsApp's 2021 privacy policy update.
The antitrust watchdog said prima facie the decision to share user data across Facebook companies appeared to be a case of abuse of dominance.
The data-sharing policy seemed exploitative and could have exclusionary effects which have the potential to undermine the competitive process and create further barriers to market entry, the CCI said
Sharing of users' personalised data with other Facebook companies in a manner that is neither fully transparent nor based on voluntary and specific user consent, appears to be unfair to users, it said.
NEWS
Govt expresses concern over recent spike in COVID-19 cases in Maharashtra, Punjab
EC suspends observer of West Bengal over alleged misconduct & misuse of official position
Parliament passes National Capital Territory of Delhi (Amendment) Bill, 2021
PM Narendra Modi to embark on 2-day visit to Bangladesh tomorrow
Asia's Lagrest Tulip Garden in Srinagar set to open for general public, tourists from today
National Commission for Allied and Healthcare Professions Bill passed by Parliament to regulate practice of allied and healthcare professionals
Country needs development but there is a need to maintain ecology and environment as well, says Nitin Gadkari
Indian Coast Guard Ship 'Vajra' commissioned to the Indian Coast Guard
NHAI to develop world class 'Wayside Amenities' at more than 600 locations
EU tightens export curbs over COVID-19 vaccines in bid to avoid shortfall
Bangladesh: Highest number of COVID 19 infection reported since July 2020
US Senate votes to confirm Indian-American Dr Vivek Murthy to be Prez Biden's Surgeon General
India welcomes initiative announced by Saudi Arabia for fostering peace in Yemen
Bangladesh celebrating historic event of liberation from Pakistan, birth centenary of its founding father Sheikh Mujibur Rahman