Free Movement Regime
India & Israel
Lloyd Austin
Philippines
Q.)Recently, governments of which 2 states signed Ken – Betwa link agreement?
Gujarat – Maharashtra
Madhya Pradesh – Chattisgarh
Uttar Pradesh – Haryana
Madhya Pradesh – Uttar Paradesh
Q.)The Russian Direct Investment Fund has signed agreement for the production of Sputnik V Covid-19 vaccine, with which Indian company?
Bharat Biotech
Virchow Biotech
BioAxis
Biological D
Q.) Who was awarded the Gandhi Peace Price for 2019?
Qaboos bin Saild Al Said, Sultan of Oman
Sheikh Mujibur Rahman
Shinzo Abe
Sukarno
Speeding It Up
Threat of 2nd wave
New guidelines: everyone over 45 to get vaccinated
Reduce vaccine wastage and improve capacity utilization

vaccine vial once opened has to be exhausted within 4 hours or is wasted

Covid protocols went for a toss as nearly 5 lakh people gathered at Barsana, 25km from Mathura, to celebrate 'Lathmar Holi' on Tuesday
MHA permits states to impose local curbs
'No public celebration on Holi, other festivals'

Chennai's civic body
vaccination capacity of 60,000 daily
only 32,000 vaccinated on Saturday
Only 18,000 vaccinated on Monday

Flexibility by Centre, State and grass-root level
Freedom to tackle localised infection surges
Fight vaccine hesitancy/ ignorance
Mumbai muckraking
Former CP of Mumbai, Param Bir Singh's allegations - against Maharashtra HM, Anil Deshmukh
The nexus between crime, politics, policing and business is an old story.
It needs serious investigation
Sachin Vaze, an officer arrested by the National Investigation Agency (NIA) in connection with the discovery of explosives near industrialist Mukesh Ambani's house, was perceived to be close to Mr. Singh.
What you were doing when you were the CP?
Some political parties say..this is a move to topple state government
Need is for an independent, transparent investigation
Corrective voice
Setting aside an absurd rakhi-for-bail order of the Madhya Pradesh High Court to a sexual offender, the Court issued a set of guidelines on March 18 to be followed by the judiciary while dealing with sexual crimes against women.
CJI S.A. Bobde's reported remarks during a virtual hearing
The Khanwilkar-Bhat Bench asked all courts to refrain from imposing marriage or mandate any compromise between a sex offender and his victim.
Leaning on the 'Bangkok General Guidance for Judges on Applying a Gender Perspective in Southeast Asia', the Bench listed a host of avoidable stereotypes:

women are physically weak; men are the head of the household and must make all the decisions related to family; women should be submissive and obedient.

Gender violence is most often shrouded in a culture of silence
Justice D.Y. Chandrachud (Secr., Ministry of Defence vs. Babita Puniya) had argued against treating women in the Army any differently from their men counterparts for they worked as "equal citizens" in a common mission
In Anuj Garg case, the Court had called out the "notion of romantic paternalism" as an attempt to put women "in a cage".
Recalibrating India-Taiwan ties
India and Taiwan are celebrating 25 years of their partnership.
Its not public
Agriculture, investment, customs cooperation, civil aviation, industrial cooperation and other areas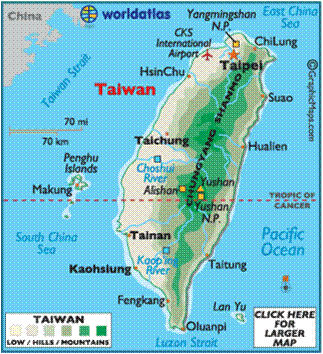 The shared faith in freedom, human rights, justice, and rule of law continues to embolden their partnership.
To make this relationship more meaningful, both sides can create a group of empowered persons or a task force to chart out a road map in a given time frame.
Political will is the key.
Taiwan's handling of the pandemic
Deepen healthcare cooperation
Both collaborate - traditional medicine
Bio-friendly technologies to fight air pollution
Further, New Delhi and Taipei can also undertake joint research and development initiatives in the field of organic farming.
India and Taiwan need to deepen people-to-people connect.
Tourism is the key tool in this exchange.
The Buddhist pilgrimage tour needs better connectivity and visibility, in addition to showcasing incredible India's diversity.
India's huge market provides Taiwan with investment opportunities.
Taiwan's reputation as the world leader in semiconductor and electronics complements India's leadership in ITES (Information Technology-Enabled Services).
The signing of a bilateral trade agreement in 2018 was an important milestone.
There are around 200 Taiwanese companies in the field of electronics, construction, petrochemicals, machine, Information and Communications Technology and auto parts operating in India.
Despite the huge potential, Taiwan investments have been paltry in India.
Taiwanese firms find the regulatory and labour regime daunting with stray incidents such as the incident in the Wistron plant last year creating confusion and mistrust.
FINANCIAL NEWS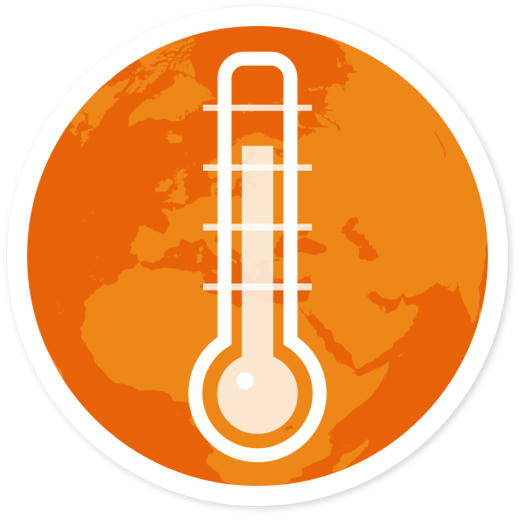 No Equalisation Levy if Services, Goods Provided via Indian Entity

Platforms such as Alibaba, Amazon and Netflix will not be liable for the equalisation levy as long as the goods and services listed are owned or provided by an Indian permanent establishment of the overseas entity, the government clarified through amendments to the Finance Bill.
"If foreign ecommerce companies pay income tax here, then the equalisation levy is not applicable on them, hence, there is no extra burden on any company," she said.
Finance minister Nirmala Sitharaman also raised the limit on the annual contribution to provident fund accounts for tax-free interest to ₹5 lakh from ₹2.5 lakh proposed in the February 1 budget for funds where there is no contribution by the employer.
The higher limit on provident fund contributions will largely benefit government employees as it's available in those cases where the employer is not making a contribution.

Interest earned on the provident fund corpus is tax-free and no tax is levied at the time of withdrawal, making it an attractive investment option.
SC Says No to Loan Moratorium Extension, Waives Penal Interest

The Supreme Court refused to extend the loan moratorium for pandemic-hit borrowers but said penal interest shouldn't be recovered on deferred payments, except in cases of wilful default.
It rejected a plea for the full waiver of all interest on loans not paid during the six-month period, in a ruling on Tuesday.
The court also lifted a stay it had earlier imposed on banks declaring defaulting loan accounts as nonperforming assets (NPAs).

India Files Appeal against Cairn Arbitration Award

India is understood to have appealed against the international tribunal award to Cairn Energy in The Hague which had asked the Indian government to pay over $1.2 billion to the UK based oil major.
The appeal would be the second such after the government challenged the arbitration award to Vodafone Group in a ₹22,000-crore retrospective taxation case.
The tribunal at the Permanent Court of Arbitration at The Hague ordered the government to return the value of shares it had sold, dividends seized and tax refunds withheld.
NEWS
Union Cabinet approves Covid-19 vaccination for all above 45 years of age from April 1
India achieves significant milestone of administering more than 5 crore doses of Corona vaccine
Home Ministry issues guidelines for effective control of Covid-19 from April 1

strictly enforce the Test- Track-Treat protocol and ensure observance of COVID appropriate behaviour by everyone and to scale up the vaccination drive to cover all the target groups

Suspended Mumbai Police officer Sachin Vaze named prime accused in Mansukh Hiren murder case
Fitch Ratings revises India's growth estimate to 12.8% for next fiscal
Union Health Minister writes to States to undertake necessary measures for expansion of covid 19 vaccination drive
RS takes up Appropriation (No.2) Bill, 2021 authorizing govt to draw funds from CFI
Union Cabinet apprised on progress under National Health Mission during FY 2019-2020
Maharashtra continues to report highest daily COVID cases; 6 states continue to report surge in new cases
Death toll goes up to 15 in Rohingya Camp fire in Bangladesh
Russian Foreign Minister to start 2-day visit to South Korea tomorrow
New Raag composed to pay tribute to Bangabandhu Sheikh Mujib on his birth centenary

On the occasion of the birth centenary of the founding father of Bangladesh Sheikh Mujibur Rahman, renowned vocalist Pandit Ajoy Chakrabarty has composed a new Raag named 'Moitree' as a tribute to the Bangabandhu.
The new Raag is dedicated to Bangabandhu Sheikh Mujibur Rahman with elements of 'maitree' or India Bangladesh friendship.
Three compositions will be presented which are written in Sanskrit, Hindi and Bengali languages.The Sanskrit one is composed by Dr. Arindam Chakraborti, Professor at the Hawaii University in USA.
The Hindi lyric is composed by Dr. Susmita Basu Majumder and developed by Dr. Ravi Burman, and the Bengali song is written by the disciple of Pt. Ajay Chakrabarty and young maestro Anal Chatterjee. All the three songs are composed by Pandit Ajoy Chakrabarty.
The compositions contain references to the 50 years of liberation of Bangladesh and the birth centenary of Bangabandhu Sheikh Mujibur Rahman.

US, EU, Britain and Canada impose sanctions on Chinese officials
2nd consignment of Made In India vaccines arrived in Bhutan