NEWS
PM Modi to visit Gujarat and Diu today to review situation & damage due to Cyclone Tauktae
PM describes aggressive testing, marking local containment zones & giving correct information to public as weapons against Covid-19
India's cumulative COVID-19 vaccination coverage exceeds 18 crore 57 lakh doses
More than 20 crore 78 lakh COVID vaccine doses provided to states, UTs so far: Govt
Panchayati Raj Ministry gears up to prepare rural India for fight against Corona virus pandemic
More than 11,030 tonnes of LMO delivered by Railways so far to various States across country
PM Modi appreciates public participation model adopted by Madhya Pradesh in Corona management

Crisis Management Committees have been formed at the District, Block and Panchayat levels.
People of all political parties of both ruling and opposition have been added in this.
This is the best way to connect with the public.

Coal Ministry says, there has been tremendous response to auction process for coal mines launched on 25th March
Govt brings changes in existing Customs Rules, IGCR 2017 to boost trade facilitation

The Central Board of Indirect Taxes and Customs has introduced changes through the Customs (Import of Goods at Concessional Rate of Duty) Amendment Rules, 2021.

Govt says, 24 per cent more wheat has been procured during current Rabi Marketing Season 2021-22 in comparison to last year
Bangladesh sends second consignment of medical assistance to India
European Union's drugs regulator says, Pfizer COVID vaccine can now be stored at fridge temperature for up to a month
Vaccinated Saudis allowed to leave kingdom for 1st time in more than a year as country eases ban on international travel
Cyclone Tauktae over Saurashtra region in Gujarat to further weaken into deep depression in next few hours
Head Constable of police in Chhattisgarh killed and another Jawan injured in 2 separate IED blasts
Delhi CM Arvind Kejriwal appeals to Centre to immediately cancel all flight operations to and from Singapore
China offers to host peace talks between parties in Afghanistan in the wake of US withdrawal
FINANCIAL NEWS
RBI Stepped up G-Sec Buys in Past 2 Weeks

The Reserve Bank of India (RBI) has stepped up sovereign bond purchases in the past two weeks to help lower borrowing costs, signalling its commitment to go beyond announced plans as growth revival temporarily trumps inflation management at Mint Road.
The central bank net purchased ₹34,175 crore of sovereign papers between April 22 and May 4 from the secondary market.

India-S Africa Covid Patent Waiver Plea Gets 62 Backers

The 62 co-sponsors of a proposal floated by India and South Africa seeking patent waivers on Covid-related medical products have said that universal access to immunisation, treatments, testing and other products to control the pandemic should be the priority of all countries.

Stormy start
One one side millions of people are fighting with Covid 19
Cyclone Tauktae swelled into an extremely severe cyclonic storm, dumping enormous volumes of water all along the west coast, and caused loss of life in Kerala, Karnataka, Goa, Maharashtra and Gujarat, before weakening overland.
The twin crises have, however, strained the capacities of multiple States, especially the coastal ones, although the impact of the storm was considerably mitigated by disaster response forces.
Once again, the value of creating a trained cadre, supported by the defence forces in rescue and relief work, is seen.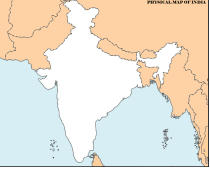 The heralding of the 2021 monsoon season by a cyclone comes as another reminder that the subcontinent is at the confluence of more frequent, extreme weather events originating in the Bay of Bengal and the Arabian Sea every year.
How well India is prepared to handle cyclones depends on developing greater expertise in forecasting and disaster mitigation, and crafting policies to increase resilience among communities.
Last year, the India Meteorological Department (IMD) launched an impact-based cyclone warning system from the October-December season designed to reduce economic losses by focusing on districts and specific locations, and incorporating such factors as population, infrastructure, land use and settlements.
The IMD also claimed that its accuracy of forecasts, for instance, in plotting landfall location, is now better. Together with ground mapping of vulnerabilities, this is a promising approach to avoid loss of life and destruction of property.
The importance of precise early warnings cannot be overemphasised, considering that the Arabian Sea has emerged as a major source of severe cyclones, and their intensity is aggravated by long-term rise in sea surface temperatures linked to pollution over South Asia and its neighbourhood.
Climate-proofing lives and dwellings is a high priority now, a task that warrants a multi-sectoral approach: to build sturdy homes of suitable design, create adequate storm shelters, provide accurate early warnings, and ensure financial protection against calamities through insurance for property and assets.
Delete and control
The Indian Council of Medical Research (ICMR) has finally dropped its espousal of convalescent plasma therapy (CPT) as treatment for moderate COVID-19 in its latest guidelines.
In its guidelines of April 22, CPT was already on its last legs, with the advisory recommending that it is advisable only in early moderate disease, or within seven days of symptoms.
Last year, the ICMR, in one of the definitive clinical trials in the world, demonstrated that CPT neither saved lives nor improved patient outcomes but was equivocal about it in public.
There were apps designed to connect donors to recipients, an inevitable black market, and, if the plasma did not seem to be working, the tendency was to blame the quality of plasma rather than recognise the futility of the treatment.
Last week, it took a letter by a clutch of concerned public health professionals to India's Principal Scientific Adviser as well as results from a trial, published in The Lancet, spanning around 11,000 patients — that again found no benefit — to demote CPT.
Hydroxychloroquine and the anti-parasitic drug, ivermectin, continue to find a place for the treatment of mild disease despite a specific mention of "low certainty of evidence".
Publicising these at regular intervals serves to educate the public about the evolving nature of treatment and be better prepared as future patients and caregivers.
This will work better towards easing the pressure on doctors as well as in improving trust in systems that are designed to offer the best possible expertise.
Tracking the pandemic's rural march
With the devastation wreaked by the second wave of Covid-19 being felt in India, there has been much criticism of the government's so-called vaccine diplomacy.
It targeted India's neighbours in South Asia as well as Seychelles, Myanmar and Mauritius, it also encompassed providing 10 million vaccine doses to the African continent.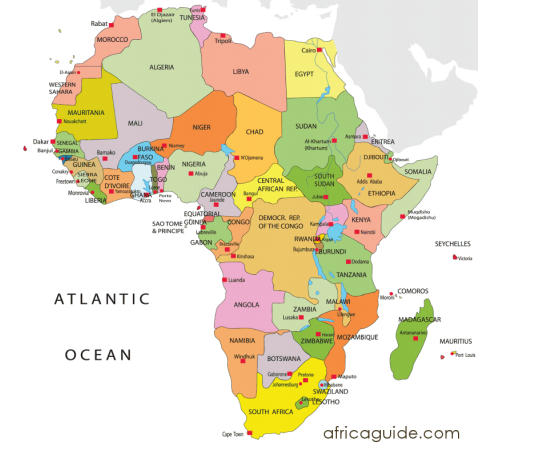 Although India has immense social capital among African nations, it has not matched this in material ties, and China's economic and investment presence in Africa has been outstripping India's for many years.
India's modern ties to Africa go back decades.
From Indian trade with and immigration to Africa during the British colonial years to India's anti-colonial national movement, and its subsequent pioneering of the Non-Aligned Movement (NAM), India established many links to African nations.
On the one hand, Indian traders travelled regularly to the East African coast, forming relationships with local inhabitants in ports such as Mombasa and Dar es Salaam as well as with other foreign traders, leading to the establishment of Africa-based family businesses, some of which exist even today.
On the other, India's foreign policy ideas after Independence impacted African decolonisation movements.
India's role in organising the 1955 Bandung conference hosted by Indonesia, for example, was a seminal event.
The conference marked the first time that Asian and African countries came together to denounce imperialism and colonialism, and affirm their independence from meddling superpowers.
It was also the event at which the seeds of non-alignment were sown.
Ancient though these histories may sound today, the fact remains that African countries remember their shared commitment with India to resisting colonialism, and shaping an international order that they hoped would be markedly different from the previous era.
This combined with the presence of an influential Indian diaspora has meant that India has meaningful, and positive, relationships with many African countries, and a reputation that China is currently aspiring to acquire.
The India-Africa Framework for Strategic Cooperation signed in 2015 provided impetus to India-Africa trade.
In 2018, India was second only to China in its trade volume with sub-Saharan Africa.
India exported agricultural commodities, pharmaceuticals, iron and steel, and automobile parts, among other goods, to Africa.
Moreover, there was significant collaboration set up around food security — for example, the Nigerian company Tropical General Investments (TGI) has been buying machinery for its factories from Indian manufacturers while exporting its food products, sourced from raw materials in Africa, to Indian markets.
At the same time, India's diplomatic presence increased in Africa as it opened 18 new embassies in the past three years.
China's economic footprint in Africa dwarf that of India.
Over 10,000 Chinese firms operating on the continent
China becoming Africa's largest trading partner, but with the Belt and Road Initiative (BRI) projects, China is offering more than simply large infrastructure projects and investments.
Companies such as Tata Motors in South Africa, Bharti Airtel one of the largest telecom operators on the continent, and the Aditya Birla Group are seen as beneficial for Africa.
India's vaccine diplomacy could have paid off.
Although China has also been offering its vaccines to African nations, there are serious doubts about their efficacy.
A thought-fully planned vaccine strategy that prioritised Indians at home, and then turned its attention to other countries would have reaped immense results and delivered a hugely successful foreign policy outcome.
ANS
MCQs
Q.) Contact tracing of Covid-19 cases in community settings is conducted on the guidelines prescribed by which programme of the Union Health Ministry?
Integrated Disease Surveillance Programme
Integrated Infections Surveillance Programme
Community Surveillance Programme
Health and Infection Census