Q.) India & Sri Lanka signed Bilateral Investment Treaty (BIT) to promote and protect foreign investment in each other's territories in which year?
1997
1998
1999
2000
Q.) Rohingya refugees were sent to which newly developed island by Bangladesh?
Koh Rong
Bhasan Char
Paradweep
Char Kukrimukri
Q.) What is the scientific name of Covishield vaccine?
AZD1222
BNT162b2
AD5-nCOV
Gam-COVID-Vac
Keep the mask on | ToI
Discovery of the South African and Brazil coronavirus variants in India
High contagiousness
Potential to cause re-infections
Beat antibodies produced by vaccinations
Mumbai, where local trains resumed full steam, is again seeing an uptick of infections.
Though vaccination has crossed a month, progress has been slow.
Efforts to reconfigure Covishield
WHO has suggested that the vaccine could still prevent serious illness, which is an acceptable proposition at the moment.
Privacy at stake | Tribune
In August 2017, the Supreme Court had ruled that the right to privacy is a fundamental right of Indian citizens.
Today's India is digitally active
By 2022, we will have more than 80 crore smartphone users
Supreme Court to WhatsApp - 'you may be a 2 or 3 trillion dollar company, but people value their privacy more than your money.'
WhatsApp is being accused of adopting double standards — one privacy policy for Europe and an altogether different one for India.
Data harvesting has become a cause for concern not only in India but all across the world.
The Personal Data Protection Bill, 2019, which provides a framework for safeguarding the privacy of individuals' personal data that is processed by various entities, was tabled in the Lok Sabha on December 11, 2019, and later referred to a Joint Parliamentary Committee for scrutiny.
With the committee reported to have suggested 90-odd amendments, it will take time for the law to take shape.
India's data protection legislation must have a self-regulatory mechanism for government entities, besides a clearly delineated set of rules for private players.
What's more, the law should inspire confidence among the consumers.
SC nod for HP projects | Tribune
The three-judge Green Bench of the Supreme Court gave clearance to a surfeit of development schemes — including hydro and hybrid power projects — in Himachal Pradesh
Only recently, residents of Lahaul-Spiti had protested against the setting up of hydropower projects in the area.
Because of its geography, Himachal Pradesh faces the dilemma of development.
Tourism and horticulture have been the mainstay of its economy
The state is trying to attract industries
The state has immense potential for hydropower, but its cost-effectiveness and viability also need to be assessed.
Slow on safety
India's Road Safety Month, launched on January 18 as an extended form of the annual Road Safety Week for greater impact, has concluded with a bus accident in Madhya Pradesh that has claimed 51 lives.
World's worst record on road safety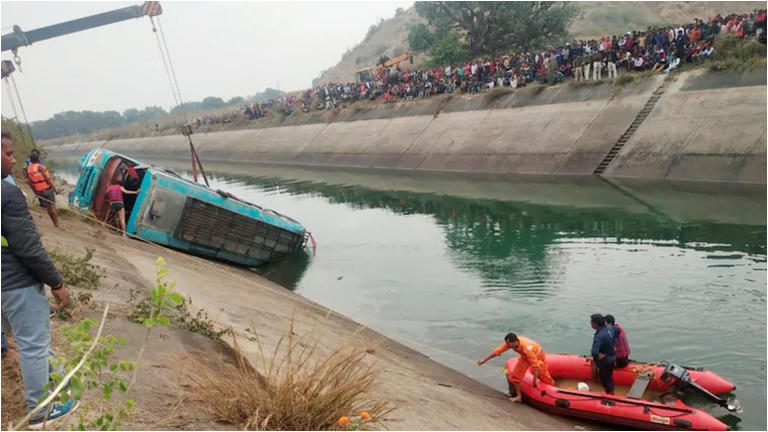 World Bank-commissioned report, Traffic Crash Injuries and Disabilities

1% of the world's vehicles but 11% of all road accident deaths
The Union Transport Ministry put the number of dead in 2019 at 1,51,113, and injured at 4,51,361

In the wake of this bus mishap, the immediate response has been to order a magisterial inquiry, which is no substitute for a technical investigation conducted by safety experts.
Union Transport Minister Nitin Gadkari has actively campaigned for road safety, and the Motor Vehicles (Amendment) Act of 2019 has provisions that aim to bring about change.
But most States have been lukewarm
National Road Safety Board
Political parties and others fix illegal flag poles and spears on car bonnets and metal contraptions to SUV bumpers, which are deadly in an accident.
Meeting the SDGs on transport and reduced road deaths and injuries will need actions that go beyond pious declarations.
A growing rights crisis in Lanka
Indian leaders have committed to supporting the rights of minority Tamils in Sri Lanka to "live with equity, equality, justice, peace and dignity".
In pledges to the United Nations, the Indian government has also vowed to uphold global human rights.
The human rights situation in Sri Lanka has worsened since Gotabaya Rajapaksa became President in 2019.
At its next session starting February 22, the UN Human Rights Council (UNHRC) will face a crucial test in taking action for protecting vulnerable Sri Lankans and upholding international law.
India, as a council member, will have a key role.
Rajapaksa was the defence secretary in the government led by his brother Mahinda from 2005 to 2015, a period marked by particularly egregious human rights abuses.
When Mahinda Rajapaksa lost the 2015 presidential election, there was hope for change.
But now, fear has returned. Tamil communities in the north and the east fear increasing abuses.
The religious rights of minorities are under attack, including interference with Hindu temples.
In January, the authorities bulldozed a memorial at Jaffna university that commemorated Tamil civilian victims of the civil war.
People who participated in a protest march in February are now facing criminal investigation.
Last March, Rajapaksa pardoned former army sergeant Sunil Ratnayake, who killed eight Tamil civilians, including children.
In October, the government amended the Constitution to remove constraints on political interference in Sri Lanka's courts.
Since 2012, the Human Rights Council has sought to work with Sri Lanka to promote reconciliation and accountability, efforts that India has backed.
Sri Lanka is now rejecting that endeavor
The UNHRC should recognise the government's actions for what they are — an effort to impede justice.
A new resolution is urgently needed to protect vulnerable minority communities in Sri Lanka, by upholding the principle of accountability for the worst crimes.
NEWS
PM Modi to launch 'Mahabahu-Brahmaputra' initiative and several development projects in Assam today
Civil Aviation Ministry issues fresh guidelines for international passengers arriving in India
India supplied corona vaccines to 25 countries; 49 more nations in line for Made-in-India vaccines
Foreign Ministers of India, Australia, Japan and US to meet today to discuss free, open and inclusive Indo-Pacific region
24 foreign diplomats to visit Jammu today after touring Kashmir
Prime Minister to address Convocation of Visva-Bharati tomorrow
I&B Minister hits out at Rahul Gandhi for talking about need for a separate Ministry for Fisheries
Railways Minister Piyush Goyal says, Railways can play important role in development of West Bengal
Home Minister and senior BJP leader Amit Shah to visit West Bengal to flag off 5th and last phase of BJP's Parivartan Yatra
UN Secretary-General criticises wildly uneven and unfair distribution of COVID-19 vaccines
Sultan of Oman appreciates India for supplying COVID-19 vaccines
Facebook blocks Australian users from sharing or viewing news content
India to host workshop on "COVID-19 Management: Experience, Good Practices and Way Forward" today