An emerging order? | Millenium Post
G7 (Group of 7) - most industrialised countries in the world
From June 11-13, G-7 leaders at Cornwall in the UK
This event is expected to herald the return to in-person exchange of ideas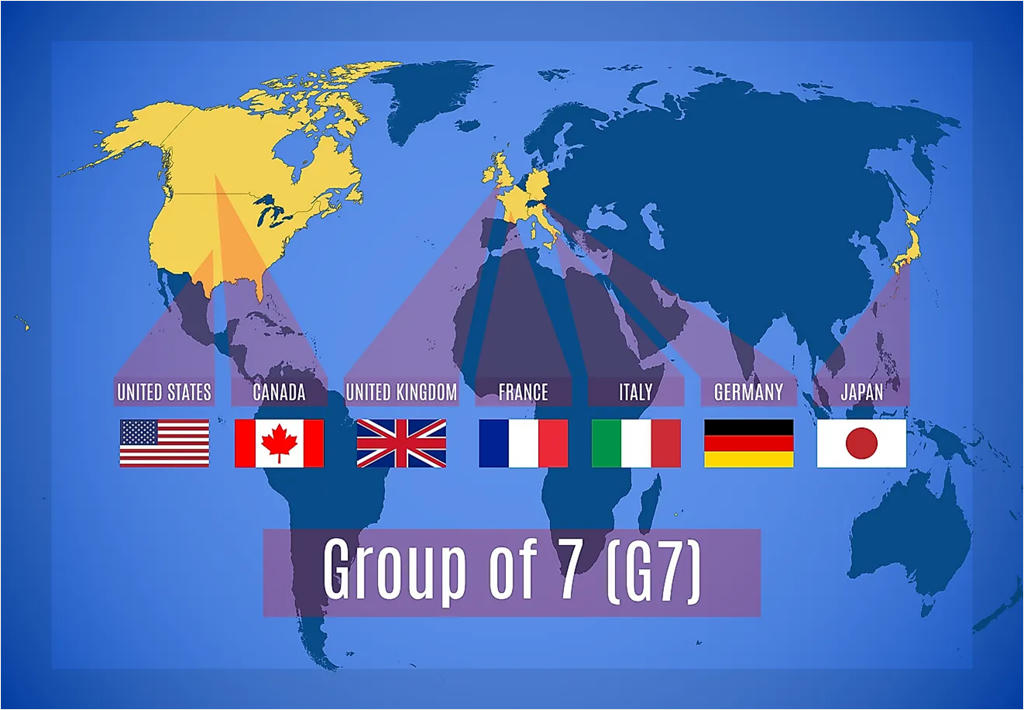 The 2020 edition of the summit was cancelled.
Leaders from Australia, India and South Korea will also join G-7
The invitation to the three countries reflects the altering geo-strategic landscape amid the UK's inclination towards Indo-Pacific and the attitude towards China.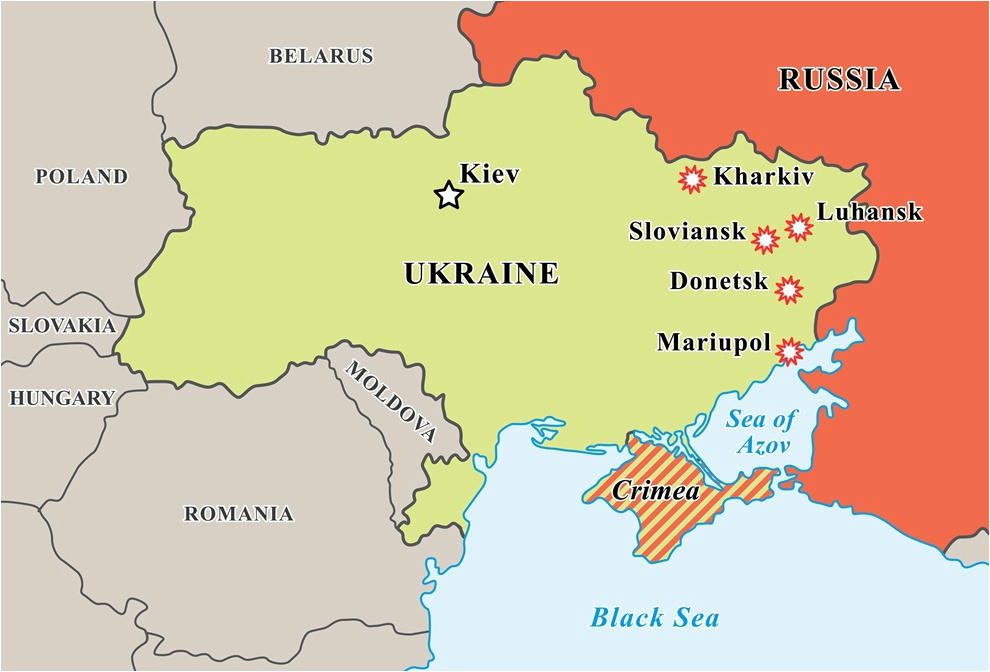 Ahead of the summit, Foreign Ministers of G7 countries plus the European Union along with counterparts from three invitees met during the first week of May to finetune issues of concern for the grouping in the backdrop of the global pandemic and climate change — two of the most difficult challenges the world continues to grapple with.
Post-Brexit phase
The UK is fast-tracking expansion in its economic and trade ties with several countries.
In addition, the UK envisages New Delhi as a major power in the continent that can stand up to the rising might of China.
In a specific reference, the statement encourages China to constructively take part in the rules-based international system.
"It is in all of our interests, including that of China, to take actions that address global challenges including climate change and biodiversity loss, to promote economic recovery from COVID-19 and to support the fight against the current pandemic and prevent future ones. We look for opportunities to work with China to promote regional and global peace, security and prosperity".
Last July, the UK banned China's telecom giant Huawei from taking part in the 5G network development.
Recently, India too kept out the network as it invited domestic telecom service providers for trials.
Interestingly, among the countries that have the technology include South Korea and European giants.
One of the focus areas by G7 is work to build a resilient global supply chain as economies seek ways to rebuild after a downturn as the world remains in the grip of the pandemic.
India's Atmanirbhar campaign aims, among other things, to make the country a major manufacturing base and a reliable partner in the supply chain.
Dealing with the pandemic remains a priority
Mitigating the effects of climate change
United States re-joining the global efforts
In the geostrategic context, while committing to exploring concrete cooperation the statement underscores the centrality of ASEAN and the ASEAN outlook on Indo-Pacific.
The position matches with India's own recognition of the centrality of ASEAN, a viewpoint articulated by PM Modi at the Shangrila Dialogue in 2018.
The G7 plus European Union statement on Indo-Pacific should bring clarity on the issue as not all countries in the continent share similar enthusiasm for the construct.
The meeting of the G7 also comes in the backdrop of the British Prime Minister Boris Johnson suggesting last July about a new grouping of Democratic-10 that includes G7 countries, Australia, India and South Korea, all of which, will be participating at Cornwall.
NEWS
PM Modi assures country to overcome challenge of Corona pandemic with strength & dedication
COVID-19 recovery rate improves to 83.50%; Over 3.43 lakh new cases reported
Nearly 18 crore COVID vaccine doses administered in the country so far
PM Bhartiya Janaushadhi Kendras making significant contributions in fight against COVID-19 pandemic with essential medicines at affordable cost
Govt says, over 4.17 crore rural households have been provided with new tap water connection under Jal Jeevan Mission
Cyclone Tauktae warning: NDRF deployed 24 teams in Kerala, Karnataka, Tamil Nadu, Gujarat & Maharashtra
Railways delivers nearly 7900 tonnes of Liquid Medical Oxygen to various states across country in last 20 days
NHRC issues advisory for upholding dignity and protecting rights of dead
Japan declares state of emergency in 3 more prefectures hit hard by COVID-19 pandemic
Paris city council puts forward plan to drastically reduce car traffic in centre of French capital by 2022
Pablo Picasso's "Woman Sitting Near a Window" sold for USD 103.4 million at Christie's in New York
China ascribes price surge in medical products procured by Indian traders for COVID-19 to demand-supply mismatch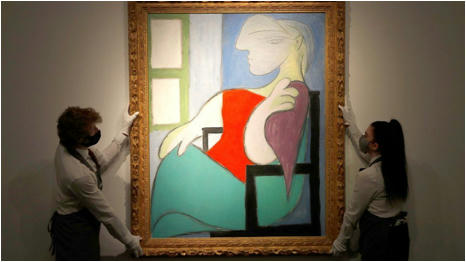 Vigilant troops of BSF recover arms and ammunition dropped from a Pakistani drone in Samba district of J&K
Heavy rain continues to lash southern parts of Kerala as low-pressure area over Arabian Sea nears State coast
Covid-19: Chhattisgarh govt will bear all education, other expenses of orphaned children
Haryana CM urges farmers protesting at Delhi borders to suspend their stir amid ravaging Covid-19 situation
How to vaccinate 1 crore Indians/day | HT
2nd wave of the pandemic in India
Unparalleled adversity to Indians
Lessons from around the world - vaccinate our citizens quickly.
How can we build the capability to both create supply and vaccinate 1 crore Indians every day.
Existing and future candidate-vaccines are in three groups.
Covaxin, Covishield, Sputnik
J&J, Pfizer, Moderna
Covovax, ZyCoV-D, Gennova, Bio E protein subunit, DBT nasal vaccine
For ramping up to 10 million doses a day, we need to expand capacity of current vaccines to meet 50-60% of the required supply.
To bridge the gap, we need to accelerate both the development of vaccines in advanced stages and bringing other vaccines into India.
We have administered 170 million shots so far.
As per the recent run rate, we will likely reach about 450 million shots by the end of July.
If we start vaccinating 10 million per day beginning in August, which is admittedly at least three times the current run rate, by the end of October we will reach 1.35 billion shots.
This means vaccinating 80% of our entire adult population (roughly 850 million people, 1.7 billion shots) by the end of October.
Vaccinating 10 million a day takes us close to what countries such as the United States (US) and the United Kingdom (UK) accomplished at their peak (at least 1% of the population per day).
It will also enable us to cover the population beyond adults — all those above 12 years, a trend we are seeing in countries that were early movers.
US Operation Warp Speed in May 2020
Government + private sector
Capitalise on the Indian pharma industry's manufacturing strength
Leverage our diplomatic relationships
Centre State Coodrindation
Tiered vaccination delivery network
Digital technology
When India overtakes China | HT
China's population is growing at its slowest pace in decades, adding 72 million people in the past decade.
This means that India is set to overtake its neighbour as the world's most populous country by 2025, perhaps sooner.
While India's challenges are often attributed to its large population and the pressure it creates on resources, population growth can be an asset, if harnessed properly.
India's challenge has been visible since 2018, when the country's working-age population (people between 15 and 64 years) grew larger than the dependent population (children aged 14 or below as well as people above 65 years).
This bulge in the working-age population is going to last till 2055.
Many countries — including China (which entered this stage in 1994) — have used this window to attain their developmental goals.
However, a young population structure, on its own, does not guarantee economic growth.
This is intrinsically linked with other factors such as ensuring access to basic education, health and skilling, which can make the young population healthy and productive.
A key feature of India's population story is its regional disparity, which may be sharpened by the pandemic and its impact on the economy and state finances.
According to UNFPA, the young bulge in the population will occur in the most under-developed and under-resourced parts of the country: Bihar, Jharkhand, Madhya Pradesh, Rajasthan, and Uttar Pradesh.
These five states will account for more than half the growth in the labour force in India.
While these states will need universal access to quality sexual and reproductive health information and services, and provisioning of education, life and vocational skills to young people, demographically advanced states such as Kerala, Tamil Nadu, Andhra Pradesh, Delhi and Punjab will need to strengthen social and health security for their ageing population.
The regional disparity in demography and economic development also means that there will be large-scale migration.
The Centre and states must focus on issues of housing, health care, education and skills, and states must provide portability of identity proof and entitlements.
India will soon race ahead of China in terms of size, but its real test is how it equips all its citizens.
ANS
Yaounde
Africa
Revenue
9.3%
MCQ
Q.) Name the latest district captured by Taliban from Afghanistan Government.
Saydabad
Jaghatu
Nerkh
Jalrez
Q.) Which 2 Indian states have stopped vaccinating 18-44 age group due to shortage in Vaccine?
Kerala and Karnataka
Tamil Nadu and Maharashtra
Karnataka and Maharashtra
Kerala and Tamil Nadu