NEWS
Govt says 216 crore doses of Corona vaccine will be manufactured in India between August, December this year
Russian vaccine Sputnik V to be available in India from next week
Eid-ul-Fitr being celebrated across the country today
KP Sharma Oli re-appointed PM of Nepal as opposition parties failed to muster majority to form new govt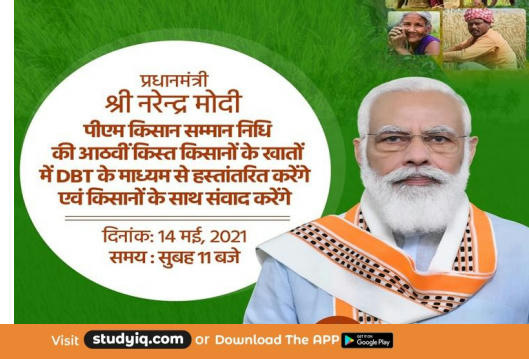 EAM Dr S Jaishankar interacted with US Global Task Force on Pandemic Relief
UPSC defers Civil Services Preliminary Examination, 2021; Examination to be held on October 10
EC to set up Core Committee to identify learnings, shortcomings from recent state polls
NHRC issues notice to Centre and UP, Bihar govts over bodies found floating in Ganga
Culture Minister Prahlad Singh Patel discusses various issues under Cultural Exchange Programme with his Mongolian counterpart
India, Pakistan armies exchange sweets on the occasion of Eid-Ul-Fitr
Cameroon cancels National Day celebrations due to COVID-19
Everyone would be brought under COVID vaccination programme in Bangladesh: PM Sheikh Hasina
Rafael Nadal, Novak Djokovic reach quarter-finals of Italian Open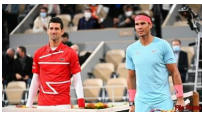 FINANCIAL NEWS
Providing India Covid Supplies Worth Over €100m: EU Chief

India will soon receive more medical support from the European Union to help loosen Covid-19's grip on the country, European Commission president Ursula von der Leyen said.

Restrictions by States Push Up Jobless Rate to 8% in April

Restrictions imposed by states due to the second wave of Covid-19 and the inability of the economy to absorb labour force resulted in a loss of 7.35 million jobs in April, pushing up the country's unemployment rate to 8% compared with 6.5% in March, a database and research firm said.
According to the Centre for Monitoring Indian Economy, the labour participation rate fell for a third consecutive month in April to 39.98%, the lowest since May 2020 when the country was under a stringent nation-wide lockdown with 1.1 million fewer labour force in April compared with March.

Last-mile SWAMIH I Fund to Help Deliver 1.16 L Homes: FM

The government-backed last mile fund under the Special Window for Completion of Construction of Affordable and Mid-Income Housing Projects (SWAMIH I) is expected to help 1,16,000 families get delivery of their homes, said finance minister Nirmala Sitharaman.
The ₹12,500-crore fund has so far given final approvals to 72 stressed projects and 132 preliminary approvals to projects across the country including over 25 tier-II cities.
She was speaking at a virtual event to handover the possession of a project—Rivali Park—in Mumbai's Borivali suburb, the first one to be completed under the SWAMIH fund.
The fund is expecting 25 stressed projects to be completed that will deliver12,617 homes in 12 months.
According to him, SWAMIH I also retained complete control on funding by reimbursing actual work expenditure rather than providing funds to the promoters and ensuring payments are made directly to suppliers and vendors.
New flashpoint in East China Sea | Pioneer
Senkaku Islands crisis in East China Sea
Xi's massive expansion plan in the form of BRI
Both the nations are gearing up to enhance their military preparedness, particularly the radar and missile systems around the region.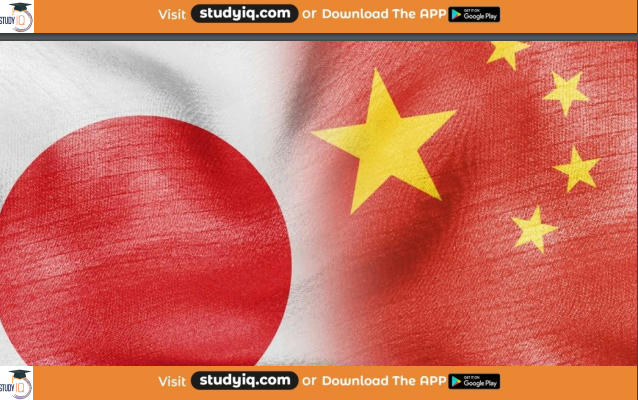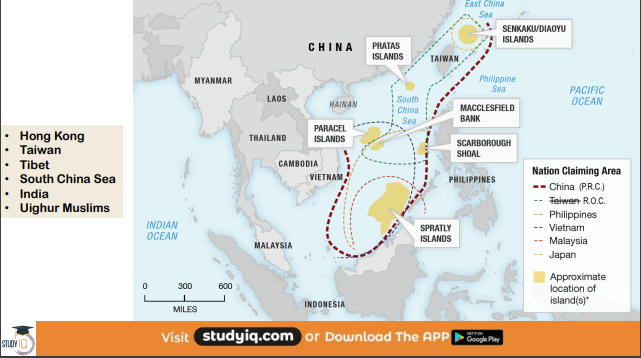 Total area of disputed islands = 81,000 square miles
Number of islands = 8
US Energy Information Administration: estimated 200 million barrels of oil
History
Japan formally claimed the Senkaku Islands in the year 1895.
Some of the Japanese individuals have been occupying these islands for the last 120 years
World War II - America occupied these territories from Japan
But afterwards, Japan brought them back under its control.
Until 1960s, China hardly paid any attention to Senkaku
China had in 1979 discovered that there was huge field of hydrocarbon in the area
In January, China passed its Coast Guard Law to increase its presence in and around the Senkaku Islands.
This set off the Yoshihide Suga Government to revise the Japanese Coast Guard Law so as to shoot any intruder that tries to land in these islands.
What has changed the status quo in favour of Japan was the buying of three islands of the Senkaku group by the Government from a private citizen who owned them in 2012.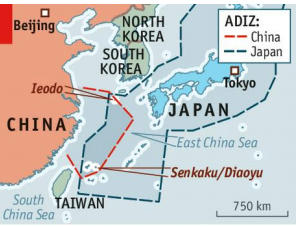 Way back in 2013, as per media reports, Chinese Foreign Ministry claimed: "The Diaoyu Islands are about sovereignty and territorial integrity. Of course, it is China's core interest."
American position on the Senkaku Islands
Richard Nixon, 37th President, 1969: the territorial sovereignty over the Senkaku Islands must be settled by the three conflicting parties involved i.e. Japan, Taiwan and China.
This stance continued till 1995.
President Bill Clinton, 1996: Senkaku Islands are covered under Article 5 of the US-Japan Security Treaty as Japanese administered territory.
Barack Obama: US will defend the "Japanese islands" if attacked
Donald Trump: US-Japan Security Treaty is applied to the Senkaku Islands
US-Japan joint military exercises around the Senkaku Islands
Xi's muscle power and economic debt trap in the name of aid have not yielded the desired results for China to claim a global leadership role.
Forget about the world, in Asia itself, few nations are ready to accept the hegemony of Beijing.
Pakistan's mess | Pioneer
There is something intrinsically wrong with Pakistan.
Its economy is just sputtering and lagging behind its sibling India, and even Bangladesh.
A weak, disintegrating, unstable Pakistan would be a far bigger problem for us than it is now.
It is borrowing too much and unable to push the stagnant industrial and service sectors.
Its debt service ratio is unmanageable and the foreign direct investment (FDI) it receives is just not into the right sectors which can boost its exports.
The rate of unemployment is significantly high in Pakistan.
It must grow around seven per cent annually to absorb its youth.
Pakistan's ruling elite have mainly been Army personnel who were trained to fight but ended up managing business and making a mess of it, too.
High corruption prevalence in contracts and unviable projects led to a situation that borrowed money could not be paid back.
Its high dependence on the Chinese products and loans ruined its economy.
A glitch in Instagram's search algorithm
The lapse raised questions about the Facebook's ability to create a safe online space for those who are most vulnerable.
Instagram currently does not allow children under 13.
Instagram for children below the age of 13
"Stranger Danger" is just one aspect of a dodgy and unnecessary product
Instagram, in particular, was flagged in a 2017 study by UK's Royal Society for Public Health as being the "worst" for young people's mental health, affecting sleep quality and leading to bullying and body image issues.
Kids are not potential market
Still-developing minds that are curious, adventurous and very vulnerable.
Stronger fencing and more vigilance
Rural imperative | Ind Exp
The year 2020-21 was exceptional, where the farm sector expanded by 3 per cent, even as the Indian economy as a whole contracted by 6.5 per cent.
Agricultural exports also grew 17.5 per cent, despite the value of the country's overall merchandise shipments falling by 7.2 per cent.
There were three drivers behind this unusual dichotomy.
Covid-19 cases being very low in rural areas last year and the government exempting agricultural activities from lockdown restrictions.
Excellent rains and favourable winter temperatures that helped farmers harvest a bumper crop.
A spike in global agri-commodity prices from around October
All these crops were sold near or above their minimum support price (MSP) levels.
The end result was that rural India provided a cushion for the economy, which suffered its worst recession since Independence and the first after 1979-80.
The second wave of the pandemic not sparing even the hinterlands.
The Indian Meteorological Department has forecast a normal southwest monsoon, while the Food and Agricultural Organisation's world food price index hit an 83-month-high in April.
The spread, intensity and duration of the pandemic.
Last year, the government did two things that were right.
To undertake massive procurement of wheat, paddy, mustard and rabi pulses that were marketed post the lockdown.
Record 389.37 crore person-days of employment that got generated under MGNREGA during 2020-21.
Both these, together with the Rs 6,000-per-farmer cash transfer under PM-Kisan, ensured sizeable liquidity infusion into the rural economy.
The focus should, instead, be more on cash transfers.
There's no better time to put to use the JAM (Jan Dhan-Aadhaar-Mobile) infrastructure than now.
ANS
Variant of Concern
Six day war
MCQs
Q.) K.R. Gauri aka Gauri Amma passed away at the age of 102. She was the first women cabinet minister. She was in charge of _______ ministry?
Health
Social Welfare
Revenue
Roads and Highways
Q.) Citing "the negative impact of the second wave" of the Covid-19 pandemic, Moody's Investors Services scaled down this year's growth projection for India to ____ % from its earlier estimate of 13.7%
8%
11%
9.3%
10.2%