72%
WeChat
ND Tiwary
Uzbekistan
Q.) It is alleged that a Swedish automobile company gifted a luxury bus to Nitin Gadkari. Name the company.
KTM
Volkswagen
Scania
Marcopolo
Q.) PM Modi attended QUAD virtual summit. Which leader was not part of this summit?
Joe Biden
Justin Trudeau
Scott Morrison
Yoshihide Suga
Q.) Denmark, Norway and which other nation temporarily suspended the use of AstraZeneca's Covid-19 vaccine over concerns about patients developing post-jab blood clots?
Latvia
Estonia
Austria
Iceland
Two bad options
U.S. Secretary of State Antony Blinken has proposed a senior-level meeting between the government and the Taliban in Turkey
A multilateral conference of envoys from the U.S., Russia, China, Iran, India and Pakistan to discuss a lasting Afghan solution
According to the February 2020 agreement signed between the Trump administration and the Taliban, the U.S. is scheduled to withdraw its troops by May 1.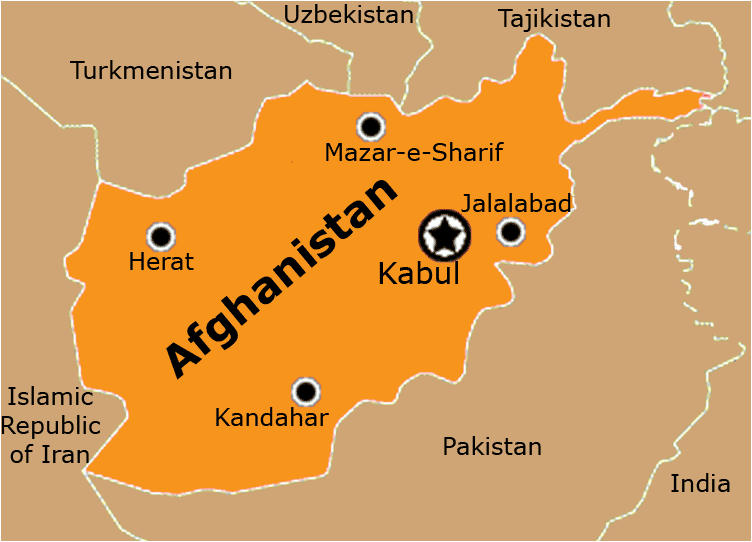 Mr. Blinken says in the letter, the U.S. worries that if its troops are out without a peace mechanism, the Taliban, which already controls much of the country's hinterlands, could make "rapid territorial gains".
The U.S. seeks to stop this happening by proposing an interim "inclusive" government between the warring parties.
The Biden administration does not seem to have faith in the Doha talks, which, even after months, failed to achieve any breakthrough.
If the government accepts Mr. Biden's proposal, Afghanistan's elected leaders will have to share power with the Taliban and agree to amending the Constitution, which means some of the country's hard-won liberties could be sacrificed.
It is a choice between two bad options.
A moral test
António Guterres has criticised "the many examples of vaccine nationalism and hoarding" in the world.
Several countries were unable to administer a single dose although vaccines were beginning to be stockpiled since November last
In Africa, only 13 countries, according to the Bloomberg tracker, have begun vaccinating.
In contrast, over 10% of the U.S. population has been fully vaccinated, or got both doses, as has 3% of the EU.
The percentages nearly double when accounting for their populations that have got at least one dose, reaching as high as 34% in the U.K.
India is the third biggest vaccinator among countries, having administered about 26 million doses, or about 1.91 doses per 100 people.
But it has fully vaccinated only 0.3% of its population.
While India has earned laurels for its 'vaccine diplomacy', the fact is that there are several public health centres, villages and districts where no vaccines have been administered.
Though vaccination in the second phase appears to have picked up, there were only 1.7 million inoculations on Friday evening as opposed to the planned vaccination capacity of 5.4 million.
India aims to inoculate at least 250 million with two doses from March-July — or over 3.3 million doses per day.
The new media rules are a tightening noose
The Information Technology (Intermediary Guidelines and Digital Media Ethics Code) Rules, 2021
It is of a piece with the systematic incremental erosion of the freedom of speech and expression
Move by the executive to keep the media — particularly the standalone digital news media — on a leash
Govt believes.... public, or the users, need to be protected against the very media that in fact seek to make them critically informed citizens
The overarching intent of this new set of rules is to put in place a grievance redressal mechanism for the end user or consumer of social media and over-the-top (OTT) platforms and the digital news web portals
The notified rules set out an elaborate time-bound three-tier process whereby each and every such grievance is
first handled at the level of the portal itself by its own grievance officer,
and if not satisfactorily settled, passes on to the self-regulatory body of the sector or industry,
and if yet not resolved, moves further up to an inter-ministerial oversight committee of the central government.
What is worse, the notification gives the Secretary, Ministry of Information and Broadcasting, ad hoc emergency powers to block any content the government considers problematic even without such token procedure.
Monetisation avenues become scarce, and investors and brands run scared because of what they see as political considerations supervening upon business interests and a whimsical media policy regime in constant flux.
It is important to take a step back and remind ourselves that the fourth estate, or the fourth pillar, is as much a player as the other three pillars — the executive, the legislature and the judiciary — in the separation of powers scheme of our constitutional democracy
FINANCIAL NEWS
Retail inflation rises to 5.03% in February

Retail inflation (CPI) inched up to 5.03 per cent in February.
According to the ministry of statistics and programme implementation data released today, inflation increased mainly due to rise in food and fuel prices.
Food inflation rose to 3.87 percent in February, compared to 1.89 percent in the previous month.
Inflation in 'fuel and light' category fell marginally to 3.53 per cent in February compared to 3.87 per cent in January but remained high compared to the corresponding period of the previous year.
The consumer price index (CPI) based retail inflation was at 4.06 per cent in January which was lowest since October 2019.
On the other hand, the country's factory output (IIP) for the month of January contracted by 1.6 percent. IIP contracted after registering a one per cent growth in December 2020.
Electricity sector output grew 5.5 per cent in January, while manufacturing contracted by 2.0 per cent and mining output contracted by 3.7 per cent.
Hit by Covid-19 spread and lockdowns, IIP contracted for five months in row from April to August in last fiscal before making a comeback to positive territory.

Govt to launch 'Atmanirbhar Niveshak Mitra' portal for handholding and facilitation of domestic investors

Portal for handholding and facilitation of domestic investors
The portal is in testing phase and the final version will be ready for launch by 15th May this year.
The webpage will also be available in regional languages and mobile App in due course.
Some of the special features of the Atmanirbhar Niveshak Mitra portal includes One-stop-shop to access all MSME portals; Information about the Approvals, Licenses, Clearances, Incentives & Schemes applicable to specific businesses across different sectors and Information on Manufacturing Clusters and Land Availability.

PM Narendra Modi assures full support to world of Ayurveda; says, WHO announced setting up of Global Centre for Traditional Medicine in India
Quad countries are united by democratic values & commitment to a free, open and inclusive Indo-Pacific: PM Modi
President Kovind to be on 3-day visit to Purvanchal in Uttar Pradesh from today
Cumulative number of COVID vaccine doses administered in country crosses two Crore 80 lakh
National Eligibility cum Entrance Test to be conducted on 1st August this year
I&B Minister Prakash Javadekar to virtually inaugurate Amrit Mahotsav exhibitions at six places today
Jal Shakti Minister to chair Conference of Ministers of States, UTs on Jal Jeevan Mission today
Vice President calls for concerted efforts to eradicate poverty, illiteracy, corruption and social evils
Rajya Sabha Secretariat to organise two-day interactive programme for benefit of newly elected members
External Affairs Minister Jaishankar discusses bilateral cooperation with his Syrian counterpart Fayssal Mekdad
Indian Navy provides technical assistance to stranded merchant vessel at sea
US, Australia, India & Japan agree to deliver one billion doses of COVID vaccine to much of Asia by end of 2022