NEWS
Cabinet Secy reviews COVID-19 situation in country; says those eligible for 2nd dose should be given priority in vaccination
India witnessing early signs of decline in new corona cases, says Health Ministry
More than 17 crore 51 lakh doses of Covid vaccine administered in country so far
Bihar govt allocates Rs 1000 crore for free vaccination of 18 to 44 age group
US approves Corona vaccine for children between 12 and 15 years
Centre allocates additional 45,000 vials of Tocilizumab to states, UTs
NHRC organizes virtual meeting to assess ground realities of COVID-19 pandemic containment
PM Modi will not attend G7 summit in person: MEA
Centre asks states to check future incidences of people dumping bodies in Ganga, its tributaries
4th India-Swiss Financial Dialogue held virtually in New Delhi
United Nations says India will be world's fastest growing major economy in 2022
At least 8 people killed in school shooting in Kazan city of Russia
Supplies of gasoline tighten further in parts of US, as shutdown of nation's biggest fuel pipeline by hackers enters its 5th day
Chinese Ambassador's remark on Bangladesh joining Quad presumptuous: Foreign Minister Dr. Momen
Cut in Vax Quota If States Fail to Meet 70% 2nd Jab Target

The Centre, in a move to ensure states dedicate 70% vaccine towards the second dose and curb vaccine wastage, told states on Tuesday that it would start deducting from their fortnightly allocations if they fail to adhere to targets on both these counts.
FINANCIAL NEWS
Summer Category Sales A Covid Casualty Again

For the consecutive second year, the 'summer categories' of cold beverages, ice-creams, air-conditioners, coolers and refrigerators are badly hit, with sales likely to be less than half of what they were in April-May 2019, as the tidal wave of infections and local curfews in large parts of the country force people to stay indoors, avoid consuming cold food items and focus on health.
In both urban and rural households, the priority is primarily safety and survival.

Consumers Log on to Ecomm Platforms for Non-Essentials

Ecommerce companies are allowing Indian consumers confined to their homes to order products ranging from electronics, books and clothing to make-up kits amid lack of clarity on delivery of non-essential goods, which some state governments have curbed, executives said.
States including Maharashtra, Karnataka, Tamil Nadu, Delhi and Haryana, which have restricted activities to halt the spread of Covid-19, have allowed online retailers to ship only essential items.

Business Activity Slips to June '20 Levels: Nomura

India's business activity witnessed a sharp drop last week as restrictions imposed by states due to the second wave of Covid-19 infections impacted mobility.
The Nomura India Business Resumption Index (NIBRI), which tracks the pace of business activity in the country on a weekly basis, dipped to 64.5 for the week ended May 9, down from 69.7 in the previous week, falling to levels last seen in June 2020 when the country was emerging from a nation-wide lockdown.
The Centre has said it will not impose a blanket lockdown, but a number of states have imposed restrictions on movement to check the rapid spread of the virus.
Tweaks to Improve Vaccine Rollout | ET
India needs about 9 million doses of the Covid vaccine per day, to inoculate all adults by September-October.
Current availability is less than one-third that level.
The CoWin app must become more user-friendly and stable.
To avoid congestion at vaccine centres, consider replicating the appointment system used for passports.
Long wait times, even if a jab is assured at the end of it, discourage informal sector and daily wage workers from getting vaccinated.
Creating smaller centres, using primary healthcare centres, banquet halls, schools and colleges, by locality will result in smaller crowds and shorter wait times.
There is a need to provision for walk-ins, particularly in semi-urban and slum areas.
Shopping hours should be extended, not truncated, to preclude crowding.
How to Raise Vaccine Output | ET
Failure to invest in increasing vaccine production capacity has resulted in a desperate shortage of vaccines.
To dodge third wave, some 900 million people must be vaccinated twice over before winter sets in.
That would call for 9 million doses a day, whereas we have 2.3 million dose availability at present.
All virus mutate, some more than others.
Decades of struggle to develop an HIV vaccine has not succeeded because of the shape-shifting tendency of that virus.
The coronavirus behind Covid is not that changeable, but still has produced several variants.
As the number of those infected rises, the possibility of new mutations in new hosts also rises.
It is more likely than unlikely that some variant would emerge that pretty much escapes the present lot of vaccines.
The challenge, therefore, is to produce not just more vaccines, but also new kinds of vaccines, and new kinds of testing kits that both detect the virus accurately and do it fast.
Lifting the patent on new-generation vaccines that ask the human body to produce both the target pathogen protein and the immune reaction to that protein would not, by itself, help replicate those vaccines.
If the companies that have developed these vaccines do not transfer technology, and they are unlikely to, the vaccines must be reverse-engineered.
Indian biotechnologists slog away in labs around the world, some of them at the cutting edge of research.
Vaccine production is a risky business.
India must call upon those among such nerds who have an entrepreneurial itch to come back to India and set up startups that the government would fund, giving the nerds liberal quantities of sweat equity.
One way is for the government to fund the entire vaccine production process directly.
This is what the US government did, under Operation Warp Speed, which gave billions of dollars to several vaccine makers to fund research and make prepurchase commitments.
Another is to use market methods of risk transfer.
Adar Poonawala put up $150 million of his own money and the Gates Foundation gave him a like amount to increase Serum Institute's capacity to produce Astra Zeneca's vaccine, long before the vaccine got regulatory approval.
Now, for the new vaccine types and to scale up vaccine and vaccine-ingredient output, the government must be liberal with startup funding and prepurchase commitments.
And it can issue risk-transfer bonds, similar to catastrophe bonds, to take out the risk of the demand for vaccines drying up.
Don't dilute green safeguards | HT
Last week, the environment ministry allowed companies in several industries to expand capacity, based on a self-certification that their operations will not increase the pollution load.
This is in line with the amendments in the Environmental Impact Assessment (EIA) notification, 2006, in 2016 and 2020, which introduced the principles of "no increase in pollution load", and exemption from seeking environment clearance if the resultant increase of production capacity was less than 50%.
This was expanded in a March 2021 notification, which allowed any amount of expansion — applicable to industries such as coal-washing, mineral processing, pesticides, fertilisers, and synthetic chemicals such as paint, cement, petrochemicals, and sugar, which already have a gigantic environmental footprint.
This fast-track clearance can harm the environment as well as lives and livelihoods.
Prior to these exemptions, an EIA could systematically examine both beneficial and adverse consequences of the project and plan for mitigation in the project-planning cycle.
Importantly, the local communities had a chance to voice their opinions.
An example is the Andaman water aerodrome project.
The green assessment of this new project has established that the site for the construction of the terminal building and associate infrastructure will impact mangroves, which are natural green barriers, and that the local administration has no mitigation plan.
A ministry panel has now raised questions, based on this EIA.
Economic growth is a key national imperative.
But it will not be possible to sustain high growth by using short-cuts.
The economy and the environment are interlinked in more ways than one.
China ups the ante with Chabahar push | Tribune
The recent statement of Iranian Foreign Minister Javad Zarif wasn't unexpected: "China wants to play a role in the Chabahar (port) project".
It's Iran's nudge to India about the arrival of Beijing in a territory where New Delhi enjoyed prime privilege for some time.
Can India avoid future pressure and tensions in a long, connected terrain spanning Pakistan, Iran and Turkey?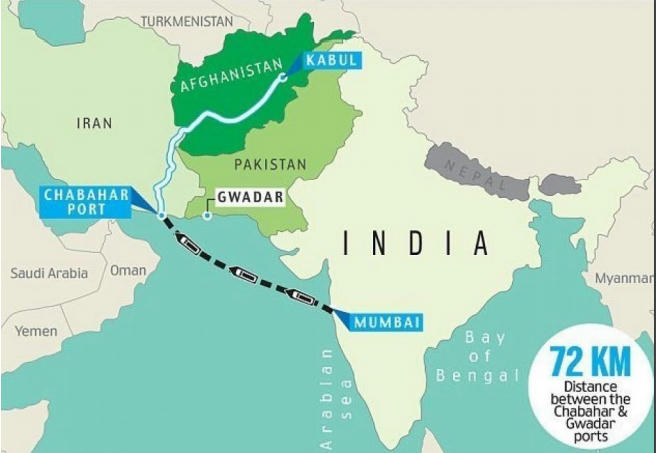 The India-Iran Chabahar project was New Delhi's answer to the China-Pakistan Economic Corridor's (CPEC) fulcrum, the Gwadar port.
"Chabahar is open to cooperation for everybody. It's not against China or the Gwadar port. It's a place where we can all come together to help Afghanistan... the Chinese are interested in playing a role elsewhere in Iran and also in Chabahar," the Iranian Foreign Minister said.
When India, owing to US pressure, stopped Iranian oil import in 2019, Tehran's anxiety of dealing with traditionally friendly India was understandable.
India couldn't go on its own in the Delhi-Tehran bilateral.
China wholeheartedly grabbed the opportunity for long-term fuel supply at financially favourable terms.
What's unique is the Chinese 'sea sense' of 'forward deployment'.
With mounting tensions in the eastern and south seas surrounding mainland China, it's time to switch flanks for a fresh, flexible frontier.
No port in a strategic location can only be for economics.
The Chinese urgently need more than Djibouti for its expanding armada as its naval competition with the US becomes fiercer.
Hence, with three ports (Karachi, Gwadar, Chabahar) in a straight line of 365 km, China has laid the foundation for multiple options and opportunities for a multi-front crisis in the sea along with fresh availability of the Persian Gulf to the Beijing-Shanghai landline, thereby avoiding the potentially turbulent and choppy Indian Ocean-Singapore Strait-Pacific Ocean sealane.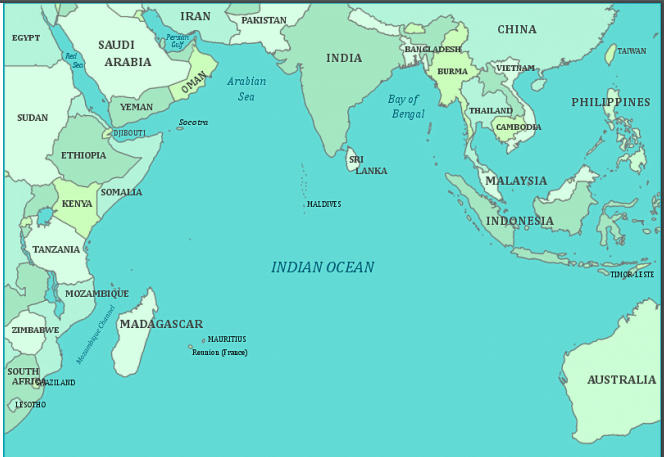 Evaluate the Ladakh crisis, keep China at bay
After over a year, the stand-off between Indian and Chinese troops in eastern Ladakh shows no signs of resolution.
Disengagement has stalled, China continues to reinforce its troops, and talks have been fruitless.
More broadly, the India-China bilateral relationship has ruptured.
Political relations are marked by hostility and distrust.
India's External Affairs Minister S. Jaishankar has made clear, the relationship is conditional on quietude on the border.
Even if disengagement continues, the relationship will remain vulnerable to destabilising disruptions.
The Ladakh crisis offers New Delhi three key lessons in managing the intensifying strategic competition with China.
Military strategies based on denial are more useful than strategies based on punishment.
China is more likely to be deterred or coerced with the threat of political costs, rather than material costs.
India should consider accepting more risk on the LAC in exchange for long-term leverage and influence in the Indian Ocean Region.
Ans
Mekong River
Institute of Nuclear Medicine and Allied Sciences
2013
Q.) USA plans to exit Afghanistan by ____
Sep 11
Dec 10
Oct 9
Aug 8
Q.) What is the name of operation launched by Indian Navy to bring Oxygen Cylinders and other emergency medical supplies from overseas?
Operation Sagar II
Operation Sankalp
Operation Samudra Setu II
Operation Sagar Maitri