NEWS
Country witnessing declining trend in active number of COVID-19 cases; Over 3 lakh 53 thousand patients recover in last 24 hours
Over 17 crore 26 lakh doses of COVID-19 vaccine administered nationally so far
National Capital Delhi's Covid test positivity rate lowest since April 16 this year
Government scotches rumors that 5G technology is causing spread of COVID-19
Centre delivering Global Aid to States and Union Territories through Whole of Government approach
Over 1 lakh MTs of food grains distributed to over 2 crore beneficiaries by 12 States and UTs so far
Finance Ministry clarifies, it is factually incorrect to state that there is no provision for expenditure on COVID-19 vaccination by Centre
3 Indian Naval Ships deployed for COVID relief Operation 'Samudra Setu II' arrive with LMO and associated medical equipment
An Indian Air Force IL-76 aircraft airlifts oxygen containers from Jakarta
Shahi Imam of Delhi's Jama Masjid urges people to offer Eid-ul-Fitr prayers at home
Nepal's opposition parties start preparations to form new government
US President says US economy to see fastest growth in four decades in coming months
Only 5,000 people vaccinated for COVID in Democratic Republic of Congo
Foreign Secretary Harsh V Shringla welcomes new US Charge d'Affaires Ambassador Daniel B. Smith
Scotland leader promises to push ahead with another independence referendum after strong show in elections
Odisha government decides to float tender to procure COVID-19 vaccines
Advisor Baseer Ahmad Khan asks J&K police to implement lockdown strictly
11 COVID patients die in Tirupati due to lack of oxygen supply
16th Legislative Assembly begins today in Tamil Nadu
BMC shares its experience of Oxygen management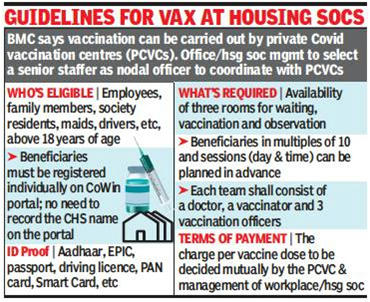 FINANCIAL NEWS
STOCK-TAKING: Signs of Shortage of Essentials
Signs of a possible shortage of essentials have strengthened as supplies and last-mile deliveries to consumers are getting even further delayed with the surge in Covid-19 infections starting to impact staffing.
That's putting pressure on production, distribution, deliveries and the supply chain.
Many people hoarded goods last year over fears of a shortage as the nationwide lockdown went into force.
Auto Inc Stays in Low Gear with Drawn-out Shutdowns at Plants
In a worrying trend with potentially grave consequences for the auto sector, factory shutdowns are being extended far beyond original plans drafted by leading automobile companies, as the second Covid-19 wave spreads deeper into the country.
After Maruti Suzuki and Hero MotoCorp decided to extend their lockdowns by over a week, Toyota Kirloskar plans to extend its factory shutdown by another 10 days.
Ford India will be keeping its Sanand factory in Gujarat shut for all of May, while its Chennai factory will be closed for 10 days — partly due to a semiconductor shortage.
Crisil Pegs FY22 Growth at 8.2-9.8%
The Indian economy's growth is "firmly tilted" to a downside in the range of 8.2-9.8% in the ongoing financial year from the current estimate of 11% on account of the second wave of Covid-19, according to rating company Crisil.
While weaker growth is expected in the first half of FY22 as the resurgence in infection softens the favourable base effect, the second half would be supported by better vaccination coverage and stronger global growth, the company said in a report on Monday.
Colonisation By Debt | ToI
American statesman John Adams famously said, "There are two ways to conquer and enslave a country: One is by the sword; the other is by debt."
China, choosing the second path, has embraced colonial-era practices and rapidly emerged as the world's biggest official creditor.
With its international loans surpassing more than 5% of the global GDP, China has now eclipsed traditional lenders, including the World Bank, International Monetary Fund, and all the creditor nations of the Organisation for Economic Cooperation and Development (OECD) combined.
By extending huge loans with strings attached to financially vulnerable states, it has not only boosted its leverage over them but also ensnared some in sovereignty-eroding debt traps.
Recently, Laos signed a 25-year concession agreement allowing a majority Chineseowned company to control its national power grid.
Every contract since 2014 has incorporated a sweeping confidentiality clause that compels the borrowing country to keep secret the terms or even the loan's existence.
Aimed at ensuring that the borrowing country remains dependent on Beijing.
One of China's earliest successes was in securing 1,158 square kilometres of strategic territory from Tajikistan in 2011 in exchange for debt forgiveness.
Since then, as the Chinese military base in Badakhshan underscores, China has further consolidated its foothold in Tajikistan, thanks to a corrupt power elite there.
A more famous example is the Sri Lankan transfer of the Hambantota Port, along with more than 6,000 hectares of land around it, to Beijing on a 99-year lease.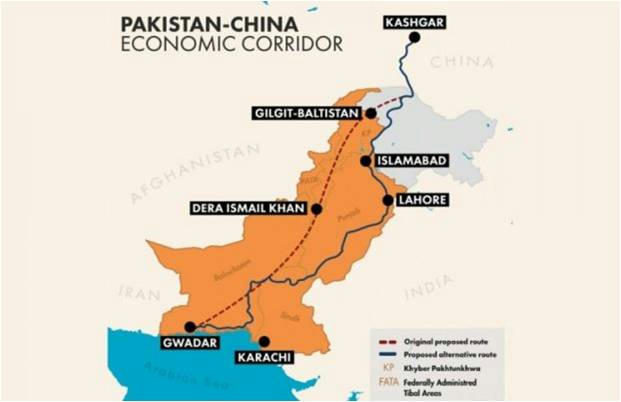 China also plans to build near Gwadar a Djibouti-style outpost for its navy.
China took over a couple of islets in the Indian Ocean archipelago of the Maldives and one island in the South Pacific nation of the Solomon Islands.
The European Union, meanwhile, has refused to bail out the tiny Balkan republic of Montenegro for mortgaging itself to China.
Virtual Terror | ToI
Colonial Pipeline, an energy company, was forced to shut down a 5,500-mile pipeline after the discovery of ransomware in its system.
The incident forcefully brings home cybersecurity risks that have increased significantly in the wake of digitalisation.
Malware is malicious software that uses security gaps to take over important computer files, and ransomware is a form of malware that can prevent a legitimate user from accessing essential files.
Over the last five years, ransomware has emerged as a frequent way through which cybercriminals, with or without the help of state actors, have unleashed damage.
In 2017, there were two separate multi-country attacks by ransomwares WannaCry and NotPetya.
Software code has become ubiquitous
Separately, the advent of multiple cryptocurrencies has provided cybercriminals new ways to route illegal payoffs.
Tackling cybercrime needs enormous coordination at national and international levels because interconnectedness of computer networks amplifies threats.
Also, as cybercrime can be initiated from across borders, all countries have a stake in establishing response standards through bodies such as the Financial Action Task Force (FATF) as well as a new coalition focussed on this threat.
India's CERT-in (Indian Computer Emergency Response Team) also needs an upgrade in terms of resource allocation to be in sync with the country's pace of digitalisation.
GST Exemption For Covid Drugs Unsound | ET
The Centre is right to turn down requests to exempt vaccines and Covid-related drugs produced domestically from the goods and services tax.
GST captures value addition in the production chain as manufacturers can claim credit for all the taxes paid on inputs.
Exemptions break up the input tax credit chain.
If manufacturers cannot offset the taxes that they pay on inputs used to make the final product, it will result in the accumulated taxes being recovered from the consumer.
Vaccines attract 5% GST and drugs (Covid drugs and oxygen concentrators) attract a 12% GST. The case to lower GST on drugs is compelling.
What is insignificant for an individual could add up to something that makes a difference to the exchequer.
And the government needs all the revenues it can muster to fight on many pandemic fronts.
A low, uniform rate of import duty, say 5%, on all vaccines and their ingredients would protect the domestic industry, without burdening the vaccinated overmuch.
Estimates show that the country loses about 2% of the GDP on GST exemptions.
A national health service in India
The current surge in COVID-19 infections has exposed problems amounting to near-chaos throughout Indian healthcare, even if the pandemic has also brought to light Herculean attempts by medical staff, patients' families, and governments to try and cope with what has been called a tsunami, one which is rapidly getting worse.
While those involved in the clinical response are clearly doing their often-desperate best — care staff are at high risk of contracting COVID-19 — the Central and State governments are now coordinating measures within and across their respective jurisdictions.
For example, the railways are running special trains carrying oxygen supplies, and the military is also involved in supply chains.
The Karnataka government has ordered private hospitals above a certain size to reserve 75% of their beds for COVID-19 patients who will be paid for under a public scheme.
Other States have taken similar measures.
The Supreme Court has, suo motu, called for a national plan to deliver oxygen and vaccines.
India's public spending on health is set to double in the 2021-22 financial year, but that is from a figure that has long been only a little over 1% of GDP.
In certain rural areas, the doctor-population ratio is over 1:40,000.
India's healthcare providers, however, have the task of serving 1.4 billion people, for the overwhelming majority of whom sickness or serious injury of any kind is a matter of lifelong dread.
Medical expenses constitute the major reason for personal debt in India.
The journal Lancet Planetary Health says this accounted for 1.7 million deaths in India in 2019; the annual business cost of air pollution is currently estimated at $95 billion, which is about 3% of India's GDP
In 1946, the civil servant Sir Joseph Bhore submitted to the then government a detailed proposal for a national health service broadly modelled on the British National Health Service or NHS, which was on the way towards legislative approval in Britain.
Bhore went further by recommending that preventive and curative medicine be integrated at all levels.
Items listed in general practitioners' prescriptions incur no charges in the devolved regions of Scotland, Wales, and Northern Ireland, and in practice only a proportion of patients in England have to pay for prescription items.
All hospital treatment and medicines are free, as are outpatient and follow-up appointments.
With about 1.1 million staff, the NHS is the largest employer in the U.K.
Its current budget is about 7.6% of GDP, but despite its size and scale, it provides highly localised access to care.
Ans
MCQ
Q.) The 2-deoxy-D-glucose (2-DG), an anti-Covid-19 therapeutic application is developed by which organisation?
Institute of Nuclear Medicine and Allied Sciences
Defence Bioenginering and Electromedical Laboratory
Indian Council of Medical Research
Postgraduate Institute of Medical Education and Research
Q.) India and EU agreed to re-launch FREE TRADE NEGOTIATIONS by resuming talks for the Bilateral Trade and Investment Agreement (BTIA) which was suspended in which year?
2020
2015
2013
2011